From the pages of
Pinedale Roundup
Volume 106, Number 22 - May 29, 2009
brought to you online by Pinedale Online
---
Obituaries


TIM W. ANDRUS
Tim, age 33, was loved by everyone he met. He also loved his privacy, but died in a most public way. He died of injuries due to a tragic knife accident. The story was carried by all three news channels and three newspapers.
He grew up in Cache Valley and attended high schools at Sky View then Big Piney, in Big Piney, Wyoming. In 2000 he moved to LaBarge, Wyoming where he worked for Highland Enterprises, operating a truck-mounted crane.
July 15, 2005, he married Heather Martin. He is also survived by Gavin Marten and Kaylee Fowler, his children; his mother, Janet Andrus; sisters, Lisa Lyn A. Ricks, Angela Gregersen, Brothers, Chad Andrus, K. "Scott" Andrus; foster brother, Justin Hackey; foster sister, Davina Forth and a host of brothers and sisters that he loved dearly; his birth father, Dale Wyatt, Wellsville, Ut; grandparents, Doyle and Roma Wyatt, Wellsville, Ut. plus several half brothers and half sisters. He was preceded in death by his father, Kirk Steve Andrus.
Services will be held Thursday, May 28, 2009 at 12 noon at Nelson Funeral Home, 162 East 400 North, Logan. Friends may meet the family one hour prior to services. Condolences may be extended to the family online at www.nelsonfuneralhome.com.
---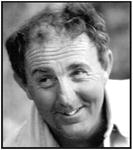 DONALD CALHOUN
DONALD CALHOUN
Donald Eugene "Donny" Calhoun, 61, of Daniel, Wyoming passed away suddenly Monday morning May 11th 2009 from a heart attack. He was born November 2, 1947 in Everett, Pennsylvania to Ronald and Alma Calhoun. He grew up and completed his formal schooling in Everett and was called to serve his country in the U.S. Army in 1967 during the Vietnam War. He served one tour of duty in Vietnam and earned several decorations and medals for his service including the Purple Heart. He then spent three more years of service in the Army Reserves. He married the love of his life Paula Berlin July 19, 1976 in Teton Park. Together they raised their four children Calie, Jennifer, Charlean and Casey. Don loved his family. He loved being outdoors and in the mountains, this is where he was most at peace. He loved fishing, hunting, and horses these were hobbies he was good at from a very young age. He was a jack of all trades. Throughout his life he worked as a soldier, a farmer, a rancher, an elk feeder at the Camp Creek, Gros Ventre and Jewett feed grounds, and as a hunter, and woodsman. His most cherished titles were Husband, Dad and Friend.
Don is survived by his wife Paula Calhoun; daughters Calie Kay Calhoun, Jennifer Lea Calhoun, Charlean Jeanette (Aaron) Moore, and son Casey (Amanda) Calhoun; mother Alma Calhoun; sisters Kathy Miller and Cindy Davis; and brother Roger Calhoun; 2 grandchildren and one grandchild on the way.
He is preceded in death by his father Randolph Calhoun.
Don was laid to rest Friday Morning May 15th at the Plainview Cemetery in Big Piney. Friends and family gathered to pay their respects and Military Funeral Honors were conducted by the American Legion Dee Fox Post of Big Piney and the U.S. Army Reserve.
---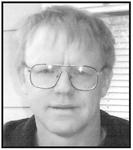 JAMES CLARK
JAMES CLARK
James Russell "Jim" Clark, 44, of Big Piney, Wyoming passed away Sunday morning May 24, 2009 at the Lander Regional Hospital in Lander, Wyoming from causes of heart complications. Jim was born April 28, 1965 in Kemmerer, Wyoming to Jack and Ruth Clark. He grew up and attended school in Big Piney and graduated from Big Piney High School. He earned a degree from Colorado Aero Technical School in Denver in Aeronautics and learned aeromechanics and airplane maintenance in Cheyenne. Jim enjoyed fishing, bowling, working on the computer, football, golf and gardening. He has been living and working at the Life Resource Center in Lander for the past three years and has made many friends while he has been there.
Jim is survived by his parents Jack and Ruth Clark of Big Piney; brother and sister Willard and Laura Clark both of Big Piney; nephew Leo Mac (Sarah) Lucero and great niece Hannah Dailey.
He is preceded in death by his great-grandmother Ruth Hardy; and his grandparents Willard and Blanche Clark and Alvin and Weenona Boyce. A graveside funeral service was held Thursday May 28th at 1:00 p.m. at the Plainview Cemetery in Big Piney. Tony Boyce conducted the services.
---
JEAN MCCORD KING
Jean McCord King, age 74, La Barge, Wyoming, formerly of Robertson County, Kentucky, died Thursday, May 14, 2009, at her home, surrounded by family and friends. She had been fighting cancer for five years since being diagnosed and given three to six months to live in 2004. Born in Robertson County, February 9, 1935, to the late William Harrison and Samantha Boone Earlywine McCord, she was a Deming High School graduate, a member of La Barge Fellowship Baptist Church in Wyoming and a retired x-ray technician. Besides her parents, she was preceded in death by her brothers, William "Billy" McCord, Kenneth McCord, Houston McCord and Paul McCord and sisters, Katherine Marsh and Pearl Hughes.
She is survived by four sons, Jeffrey Lee (Carolyn Kinnamon) King, La Barge, Wyoming, Timothy (Sheila) King, Hamilton, Ohio, Kelley Ray (Kathy Denise) King, La Barge, Wyoming and Billy (Donna) King, Jr., Lexington, Kentucky; four daughters, Samantha (Ralph) Hinson, La Barge, Wyoming, Deborah (Bob) DeHoag, Taylorsville, Kentucky, Nancy (Dean) Sellers, Maysville, Kentucky and Jackie Gifford, Aberdeen, Ohio; seven grandchildren, Anna Lindsey Hinson, Ralph Spencer Hinson, Mitchell Ryan King, Rachel Lynn King, Jeffery Dennis Bush, Jonathon Lamar Bush and Kimberly Dumitrescu and six great grandchildren, Ryleigh Morgan Hinson, Barrett Michael Denison, Taylor Jo Bush, Ayla Bush, Kate Denise Dumitrescu and Carter Lee Bush.
Funeral services will be conducted 1:00 P.M. Thursday at the Robertson County Funeral Home. Visitation will be from 5:00 until 8:00 P.M. Wednesday. Burial will be in Mt. Tabor Cemetery, Fleming County, Kentucky. Pallbearers will be Jeffrey L. King, Tim King, Kelley R. King, Spencer Hinson, Mitchell King and Jay White.
www.robertsoncountyfuneralhome.net
---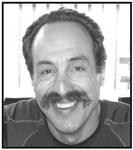 MICHAEL MELINKOVICH
MICHAEL MELINKOVICH
A Mass of Christian Burial for Michael Melinkovich will be celebrated on Saturday May 30th at 10am at the Our Lady of Sorrows Catholic Church in Rock Springs, Wyoming. A Parish Rosary will be recited on Friday, May 29th at 7:00pm at the Our Lady of Sorrows Catholic Church. Internment will be at the Saint Joseph's Section of the Rock Springs Municipal Cemetery. Friends may call at the church one hour prior to the rosary and one hour prior to the funeral mass.
Michael died Thursday, May 21, 2009 in Farmington, New Mexico. He was born July 16, 1951 in Rock Springs, Wyoming to Joseph and Emma [Anselmi] Melinkovich. He attended Our Lady of Sorrows Elementary School and subsequently graduated from Rock Springs High School in 1969. After helping his family establish the Rock Springs KOA, he attended Western Wyoming College and later worked for Mountain Fuel Supply. He married Denice Walker in 1973; together they raised three sons: Clark, Matthew, and Clayton. In 1982 Mike relocated his family to Pinedale, Wyoming where he owned and operated M&M Welding.
Mike and his family moved to Laramie, WY where he attended and received degrees from the University of Wyoming in Mathematics Education and Engineering. After completing his education, Mike and his family relocated to Eagle River, Alaska where he worked as a Mechanical Engineer. In the recent year Mike transferred his employment to Farmington, New Mexico.
From backpacking in the Wind River Mountains to fly-fishing on the Kenai River, throughout his life Mike always had a love of the outdoors. Mike was also a very active father who helped his boys learn the value of hard work from the time they were very young. Mike encouraged his sons to pursue higher education and was very proud to see them graduate from the University of Wyoming.
Those who knew Mike knew that he lived life to the fullest and was intensely dedicated to his family. Throughout his life he also developed endearing friendships and will be greatly missed by many. In the past year he was blessed to have the companionship of Janice Reynolds of Farmington, New Mexico.
Michael is survived by his: Mother, Emma Melinkovich of Laramie, WY. Siblings: Paul Melinkovich, his wife Barbara of Evergreen, CO, Mary Foianini, her husband Larry of Laramie, and Gary Melinkovich, his wife Clarice of Cheyenne, WY. Sons: Clark Melinkovich, his wife Laura of Gillette, WY, Matthew Melinkovich, his wife Sami also of Gillette, Clayton Melinkovich, his wife Jeri of Laramie, and Greg Chancey, his wife Michelle of Littleton, CO. Memories of Grandpa Mike will be instilled in his eight grandchildren.
He was preceded in death by his father, Joseph Melinkovich and his brother, Joseph Melinkovich, Jr.; nephew Christopher Foianini; niece Nadia K. Melinkovich
Memorials may be made to the Christopher Foianini Memorial Scholarship. Contact: University of Wyoming Foundation, 1200 E. Ivinson Ave. Laramie, WY 82070; 307.766.6300.
See The Archives for past articles.
---
Copyright © 2009 Pinedale Roundup
All rights reserved. Reproduction by any means must have permission of the Publisher.
Pinedale Roundup, PO Box 100, Pinedale, WY 82941 Phone 307-367-2123
editor@pinedaleroundup.com