From the pages of
Pinedale Roundup
Volume 106, Number 18 - April 30, 2009
brought to you online by Pinedale Online
---
Obituaries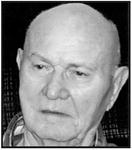 WILLIAM 'CLARK' DYESS SR.
WILLIAM 'CLARK' DYESS SR.
Clark was born in Morgan, Texas on May 22, 1921. He left this earth to be with the Lord on April 25, 2009 at the St. John's Living Center in Jackson, Wyoming.
On the day of his discharge from the U.S. Army September 16, 1941, he met his future wife Ruth. They were married January 12, 1942. Clark was an auto body repairman and painter. He was an avid hunter and loved the days he spent fishing in Alaska. Clark loved flying and earned his pilot's license while he lived in Pinedale. Ask any of his grandchildren though, and they would tell you that his greatest joy in life was to tease them.
Clark and Ruth spent most of their married life in Wyoming and Alaska. They were charter members of the very first Southern Baptist Church in the state of Wyoming in Casper. Together they also helped to establish 12 more churches and many bible studies in Montana and Wyoming. Clark became an ordained deacon and then later an ordained Baptist Pastor.
Clark is survived by his wife Ruth of Jackson, WY; one brother Wendell Dyess of Cleburne, TX; three children William Clark Jr. and wife Shelby of Pinedale,WY; Dianna Maupin and husband Lanny of Queen's Creek, AZ; and Wayne and wife Arlene of Jackson, WY; as well as grandchildren, great-grandchildren, and a great great-grandchild.
He is preceded in death by his parents William Lee and Addie May Dyess; brother JT; sister Ruth and his grandson Chris.
Funeral services will be held Saturday morning May 2nd at 10:30 a.m. at Covill Funeral Home in Pinedale. Viewing will be from 9:00 to 10:00 a.m. prior to the service. Interment will follow the services in the Pinedale Cemetery.
---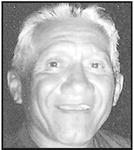 STEVE A. SALAMANCA
STEVE A. SALAMANCA
Entered into rest on April 1, 2009, in Sacramento, at the age of 56. Born March 16, 1953 a native of Denver, Colorado. He is survived by his wife of 25 years, Elizabeth Salamanca, his children Ernestine, Joyce, Sally, Peggy, and Alice Salamanca and stepson Edward Jackson. He is also survived by his father Pete Salamanca, his siblings Peggy Maw, Larry Salamanca, Sally Rollerson, and Mark Salamanca. Steve was preceded in death by his mother Agnes Salamanca. The family invited friends to attend a memorial service on Monday, April 6, 2009, at 10:00 a.m. at SUNSET LAWN CHAPEL OF THE CHIMES, 4701 Marysville Blvd., Sacramento.
---
DONALD 'BILL' SCOTT
Donald "Bill" Scott passed away in Jackson on April 23, 2009. A viewing was planned for Wednesday, April 29, from 7-8:30 at Valley Mortuary 950 Alpine Lane, Jackson. Services will be held Thursday April 30 at the Teton Valley Fairgrounds Heritage Arena in Jackson at 1 p.m. Condolences can be sent to the family at www.valleymortuaryjackson.com . and Memorial Contributions can be sent to Teton County Friends of Fair at P.O. Box, 3075, Jackson, WY 83001 or to the St. John's Hospital Cardiology Dept., P.O. Box 428, Jackson, WY 83001
See The Archives for past articles.
---
Copyright © 2009 Pinedale Roundup
All rights reserved. Reproduction by any means must have permission of the Publisher.
Pinedale Roundup, PO Box 100, Pinedale, WY 82941 Phone 307-367-2123
editor@pinedaleroundup.com