From the pages of
Pinedale Roundup
Volume 106, Number 12 - March 19, 2009
brought to you online by Pinedale Online
---
Obituaries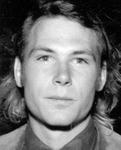 STEVEN DOUGLAS ALLEN
STEVEN DOUGLAS ALLEN
Steven Douglas Allen, 55, of Pinedale, Wyoming passed away Thursday morning March 12, 2009 from smoke inhalation in an accidental house fire. Steven was born October 24, 1953 in Boulder, Colorado to Glenn and Mary Jane Allen. He attended school in Boulder and finished his education in Arcadia, California. He was an avid fisherman and hunter and had a great love for the outdoors. He also enjoyed snowmobiling and mountain biking. His happiest times were when he would take pack trips into the Wind Rivers with his father and his friends.
Steven is survived by his father Glenn and Step-Mother Josefina Allen of Pinedale; Sisters Deborah Ann Morgan and her children Sean and Stacey of San Bernardino, CA; and Sister Barbara E. Allen of Glendora, CA; Uncle James Allen and several cousins.
He is preceded in death by his Mother Mary Jane (Pealer) Allen; and Brother-In-Law James Morgan.
Funeral Services were held Wednesday March 18th at 10:00 a.m. at Covill Funeral Home. Interment followed in the Pinedale Cemetery. Father Lucas Simango conducted the services.
---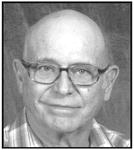 ROBERT J. AULD
ROBERT J. AULD
Robert J. Auld, 69, of Pinedale died Thursday, March 12, 2009 at his home in Pinedale after a lengthy illness.
He was born November 19, 1940 in Rock Springs, the son of Robert and Kathryn Korfanta Auld. He attended school in Reliance and graduated from Reliance High School with the class of 1959. He also Attended the University of Wyoming.
Robert served in the US Army during the Vietnam War. He married Betty Lou Gatti on October 28, 1967 in Jackson Hole. He was employed with the Wyoming Department of Transportation for 34 years until his retirement in 1995.
Robert was a member of Our Lady of Peace Catholic Church in Pinedale. He was also a member of the Elks Club for 41 years, Wyoming Highway Dept. Employees Assn., and the Jackson Hole Ski Club.
His interests included bowling, skiing, hunting, fishing, camping, and horseback riding.
Survivors include his wife Betty Auld of Pinedale; son Scott Auld of Strasburg, Colorado; daughters Maria Mortensen and Annette Ice, both of Rock Springs; grandchildren, Aly and Gavin Mortensen, Storey, Emily and Aubrey Ice, and Scotia Auld.
He was preceded in death by his parents and brother Archie Auld. Cremation has taken place at Fox Crematory, Rock Springs. Memorial services were held at 10:00 a.m. Monday, March 16, 2009 at Our Lady of Peace Catholic Church, 112 S. Sublette Ave. in Pinedale.
---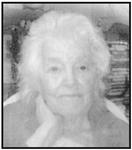 DOROTHY A. BENTZEL
DOROTHY A. BENTZEL
Dorothy A. Bentzel of Lander died on Monday, March 16, 2009, at Westward
Heights Care Center in Lander. She was 88.
Cremation has taken place and private family services will be held in Pinedale.
Dorothy Alice Miller was born in Torrington on June 18, 1920, the daughter of Joseph and Louisa (Holderman) Miller. She attended school in Yoder.
On Dec. 14, 1940, she married George Bentzel in Pinedale, moving from Yoder to Pinedale that year. The couple had three children.
In 2003, she moved to Lander to be closer to family. Mrs. Bentzel was a mother and homemaker.
She was a member of the Auxiliary to the Veterans of Foreign Wars in Pinedale, and an active member of the extension homemakers for 20 years. Her family said Mrs. Bentzel enjoyed flowers and watching animals.
Survivors include daughters, Mary Lou Cleveland and Judy Poirot, both of Lander; seven grandchildren, eight great grandchildren, and five great-great grandchildren; a sister, Jane Warner of Pinedale, nieces and nephews.
She was preceded in death by their son, Frank; her husband, George; her parents, Joseph and Louisa Miller, and three brothers and one sister.
On-line obituaries are available and condolences for the family may be made at: thedavisfuneralhome.com
Arrangements are under the direction of the Davis Funeral Home of Riverton.
---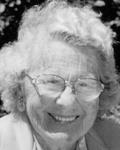 FRANCES IONE (RITZBURG) MCREYNOLDS
FRANCES IONE (RITZBURG) MCREYNOLDS
"A Kindhearted Lady"
Ione McReynolds passed away on Saturday March 14, 2009 at St. John's Hospital in Jackson, Wyoming from complications of pneumonia. Her son, Donley, and his wife were at her side. She would have been 98 years old next month.
Ione was born in Minot, North Dakota, on April 9, 1911 to William and Abigail Ritzburg. She was raised and educated in Riverton, Wyoming, graduating from Riverton High School in 1929. It was there that she met the love of her life, Pete McReynolds. They dated for 8 years and decided to marry in 1933. That same year they purchased the Pinedale Roundup Newspaper and made their home in Pinedale.
Pete and Ione had two sons: Max, born in 1934, and Donley, born in 1937. The boys were raised fishing, hunting, and working hard on the newspaper as it truly was a family business for 17 years. The McReynolds sold the paper in 1950.
After the boys went off to college, Pete and Ione built a cabin on homesteaded land at New Fork Lake. They enjoyed observing the wildlife and watching the seasons change. They loved to entertain their many friends and family members there.
Throughout her life, Ione had a true passion for gardening. She won prizes at the Sublette County Fair for arrangements that she designed. She was a Life Member of the Wyoming Federation of Garden Clubs and Pinedale's Sage and Snow Garden Club. Her garden in Pinedale won the "Garden of Beauty" award so many times that Ione took it out of the running in order to give others a chance to win. Her delphiniums were legendary. Ione was still weeding her garden at age 93!
Always a lady of the finest measure, Ione strongly believed in donating to local charities and organizations. She was a member of the Eastern Star, O.E.S. Pinedale Chapter 39, for 73 years. She stopped attending when she could no longer climb the stairs to the meeting hall unassisted. She worshipped at St. Andrew's in the Pines Episcopal Church.
Ione was preceded in death by her son, Max, and her husband, Pete.
She is survived by her youngest son, Donley, and his wife (of California), five grandchildren and two great-grandsons. Also left behind are her devoted friends and neighbors, Karla Knopic and Jasper Warembourg, who lovingly watched over Ione in her declining years.
A graveside service was held on Tuesday March 17, 2009 at the Pinedale Cemetery. There will be a memorial service and barbecue in July at Ione's home where friends and family can celebrate her life in the garden she loved so much. An announcement will come later.
The family requests any memorials be made in Ione's honor to the charity of your choice.
---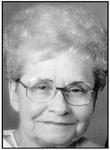 GAYLE MILLS NIELSEN
GAYLE MILLS NIELSEN
Gayle Mills Nielsen, 87, of Pinedale, Wyoming passed away Monday afternoon March 9, 2009, at St. John's Hospital in Jackson, with her family at her bedside. Gayle was born September 20, 1921 in Logan, Utah to Clarence and Mary Gladys Lindquist Mills. She completed her formal schooling in Logan and graduated from Logan High School in 1940. She married her sweetheart Melvin C. Nielsen on September 20, 1940 in the Logan, Utah L.D.S. Temple. Gayle and Melvin were blessed with a daughter Sandra their only child whom they loved and cherished.
Gayle enjoyed reading, camping, fishing, crocheting, and cooking. She worked for a time as manager of the Gold Strike Stamp Center. She was an active member of the Church of Jesus Christ of Latter-day Saints. She served as a Relief Society and Primary President, Junior Sunday School Coordinator, a counselor in the Young Women's, and a visiting teacher. Later in life she had the opportunity to serve as a temple worker in the Logan Temple with her husband Melvin for nine years. It was a calling that was very dear to her heart.
Gayle is survived by her daughter Sandy (Tom) Blacker of Pinedale, WY; grandchildren Travis (Dana) Blacker of Rexburg, ID; Traci (Ernie) Maurino of Albuquerque, NM; Ty (Shandra) Blacker of Ucon, ID; Tory Blacker of Laramie, WY; Tiffany (Jeff) Gibbons of Rexburg, ID; and 11 great-grandchildren.
She is preceded in death by her husband Melvin; her parents Clarence and Mary Mills; and her step-brother Don Ferguson.
Funeral services were held Friday March 13th at 11:00 a.m. at the Pinedale L.D.S. Church in Pinedale, WY. A graveside service was held the following day Saturday March 14th at 11:00 a.m. at the Logan City Cemetery in Logan, UT. Bishop Chris Nelson conducted the services.
See The Archives for past articles.
---
Copyright © 2009 Pinedale Roundup
All rights reserved. Reproduction by any means must have permission of the Publisher.
Pinedale Roundup, PO Box 100, Pinedale, WY 82941 Phone 307-367-2123
editor@pinedaleroundup.com