From the pages of
Pinedale Roundup
Volume 105, Number 8 - February 21, 2008
brought to you online by Pinedale Online
---
Obituaries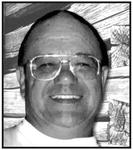 ALAN B. HORTON
ALAN B. HORTON
A memorial service for Alan B. Horton will be at 2:30 p.m on Saturday, March 8, 2008, at the Church of Jesus Christ of Latter-Day Saints in Gillette, Wyo., with Bishop Jed Jensen officiating. A private cremation service was held at an earlier date.
Internment will take place at the Elliot Cemetery in Wilson, Wyo., on the Memorial Day weekend.
Alan, age 57, passed away on Tuesday, Feb. 12, 2008, at the Campbell County Memorial Hospital of an extended illness. Alan Burnell Horton was born on Nov. 1, 1950, to Morris and Clare Jean (Johnston) Horton in Jackson, Wyo. Alan was raised and educated in the Jackson and Pinedale area and graduated from Jackson Hole High School in 1969. While in high school, he participated in many sports and lettered in football.
Alan met and later married Perry Kerns in Jackson Hole on October 11, 1998. In the early 1970s to the late 1990s, Alan worked in various construction jobs throughout Wyoming. In 2003 he moved to Gillette to be near family and was employed with Hettinger Welding as a crusher foreman. Due to health reasons, Alan retired in 2007.
He loved to fish and won several Jackson Lake Fishing Derby trophies. Playing poker was a passion of Alan's and the family labeled him the "Poker Guru". Alan enjoyed hunting, coin collecting, cooking his favorite chili and was an avid reader of Western books. Alan will be remembered by family and friends as a good, kind and loving man. He was a member of the LDS Church.
Alan is survived by his wife, Perry Horton, of Gillette; his father, Morris Horton, of Gillette; four sons, Jason and Josh Horton of Gillette, Jarrod Horton of Jackson, and Blake Dietrich of Gillette; one daughter, Dani Bonawitz, of Wendall, Idaho; one sister Debbie Horton of Apache Junction, Ariz.; six grandchildren and several nieces and nephews.
Alan was preceded in death by his grandparents, his mother, Claire Jean, one brother, Terry Horton, and numerous aunts and uncles. A memorial has been established in Alan's name and memorials can be sent in care of the Walker Funeral Home 410 Medical Arts Court, Gillette, WY 82716.
Condolences and tributes of Alan will be shared at the burial in Wilson and can be sent to the Walker Funeral Home via the internet: www.walkerfuneralgillette.com.
---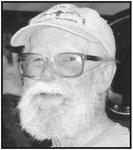 PATRICK C. MATTIMOE
PATRICK C. MATTIMOE
Patrick C. Mattimoe, 73, of 154 West Lake Road, Pinedale, WY shuffled off this mortal coil to join his beloved wife for Valentine's Day. While heartbreaking, his reunion with Anita is celebrated by his family. Pat left behind an incredible example of how to live life to the fullest and still treat people with honor and respect. It was his custom to greet people with a hug and upon departure, he would bestow another — and hold on for a while. Pat exuded an optimism that is seldom seen anymore. He believed in all of us and was our biggest fan, supporting us through absolutely everything. His keen sense of humor and thirst for knowledge made him the perfect listener. He was genuinely interested in the stories of other people's lives, and that contributed to his being a great lawyer.
Pat was born Nov. 6, 1934 in Toledo, Ohio to T. Kenneth and Mary (Crites) Mattimoe. He graduated from Central Catholic High School in Toledo in 1952, and then attended the University of Detroit. On Nov. 24, 1955 he married Anita Loeffler, his high school sweetheart, in Toledo and later enrolled in the University of Toledo, College of Law. Upon receiving his Juris Doctorate in 1964, he was employed by Lucas County Welfare Department in Toledo, Ohio. Pat, Anita and their family moved to Pinedale, Wyoming on July 18, 1971.
Pat wore many hats in Pinedale, working for Delgado Oil Co. until he passed the Wyoming Bar in 1974. He then served as Justice of the Peace before opening his own private practice. Pat served many people before retiring from the Bar Association in 2005. Pat exhibited his dedication to the town of Pinedale by serving on the board at SWARA, on the Sublette County Counseling Services Board for 15 years and the Shelter Park Improvement Board from 1973 until his death.
The things Pat enjoyed most involved being outside, whether hiking to Sacred Rim, cross country skiing, fishing or walking the Fremont Park campground. He enjoyed a good mystery, and was always eager to discuss current events. He enjoyed the occasional card game, and in his youth was known to cut a rug — winning a few dance contests with Anita as his partner. Above all else, he enjoyed spending as much time as possible with his children and grandchildren.
He is survived by four sons: Michael P. Mattimoe of Pinedale; Kevin K. Mattimoe and wife Renae of Belgrade, MT; Donal B. Mattimoe and wife Mysha of Cheyenne, WY and Eric T. Mattimoe of Laramie, WY; three daughters: Noreen A. Mattimoe-Nystrom and former husband John Nystrom III of Cashmere, WA; Jean E. Mattimoe of Moscow, ID and Tara K. Mattimoe of Pekin, IL; three sisters: Maureen Cousino and husband Marc of Reading, MI; Eileen Dena and husband George of Anaheim, CA; Nancy Avina and husband Steve of Toledo, OH; four brothers: Joseph Mattimoe and Hank Prebys of Ypsilanti, MI; John Mattimoe and wife Toots of Laguna Beach, CA; Charles Mattimoe and wife Laura of Oak Harbor, OH; Dennis Mattimoe and wife Mickey of Swanton, OH; eleven and 2/9ths grandchildren: Rachel and Mariah Nystrom; Raven, Sinjon, Taran, Kyan, Loden Mattimoe and unborn sibling; Decker and Davin Mattimoe; Keenan Mattimoe; and Aeslin Mattimoe; and numerous nieces and nephews.
Pat was preceded in death by his parents; his wife of 50 years, Anita; three children: Amy Kathleen, Brian Edmund and Alan Charles; and three brothers: William, Terence and Michael.
Cremation has taken place under the direction of Covill Funeral Home of Pinedale. In lieu of flowers, the family requests that donations in his name be made to the Museum of the Mountain Man, PO Box 909, Pinedale, WY 82941.
A memorial service and celebration of Pat's life will be held on Aug. 2.
See The Archives for past articles.
---
Copyright © 2008 Pinedale Roundup
All rights reserved. Reproduction by any means must have permission of the Publisher.
Pinedale Roundup, PO Box 100, Pinedale, WY 82941 Phone 307-367-2123
editor@pinedaleroundup.com