From the pages of
Pinedale Roundup
Volume 105, Number 47 - November 20, 2008
brought to you online by Pinedale Online
---
Obituaries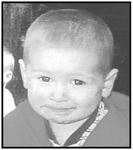 KENNETH ROBERT FINSTAD II
KENNETH ROBERT FINSTAD II
Kenneth Robert Finstad II, was born on July 12, 2006 in Rock Springs, Wyoming and passed away on Thursday, November 13, 2008 at the Memorial Hospital of Sweetwater County.
Survivors include his parents Savannah Mayvon Maynard and companion Cody L. Anglesey of Green River and Darrin Lee Finstad of Daniel, Wyoming; his grandparents are Rickie Lee Maynard of Green River, Wyoming and Lynette Marie Rodriguez of Bay City, Michigan, Edith Finstad of Daniel, Wyoming, Lynda Rae Anglesey; aunts Vella Riggs of Daniel, Wyoming, Aminy Maynard of Logan, Utah, Keina Reeves of Green River, Wyoming; uncle Christopher Finstad of Green River, Wyoming; his great-grandmother Mayvon Maynard Christenson of Green River, Wyoming; his sister Makiyah Anglesey and brother Zxander Isaac Anglesey both of Green River, Wyoming; several great aunts and uncles also survive.
He was preceded in death by his grandfathers Kenneth Robert Finstad and Kenneth Lee Maynard.
Funeral Services will be conducted at 1:00 P.M. Thursday, November 20, 2008 at the L.D.S. Stake Center 120 Shoshone, Green River, Wyoming. Interment will be in the Riverview Cemetery. Friends may call at the church on Thursday morning from 11:00 A.M. until service time.
---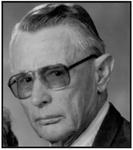 LAWRENCE WOODROW SHAUL
LAWRENCE WOODROW SHAUL
Lawrence Woodrow Shaul, 93, passed away Tuesday morning November 11th 2008 in Rock Springs. He was born September 26, 1915 to Clarence and Estella Shaul in Wood Lake, Nebraska. He lived his childhood years in Wood Lake and graduated from Wood Lake High School.
Lawrence's father passed away when he was only thirteen years of age, so one can say he was a working man the rest of his working life. After his Dad's passing Lawrence and his Mother worked on the family ranch located in the Sandhills of Nebraska.
Lawrence attended Norfolk Business College for one year; during that time he sold vacuum cleaners to help pay for his tuition. At the age of eighteen Lawrence moved to Wyoming and one might say he was a Wyomingite the rest of his life. He made a living working many different jobs some of which included timbering and working in the sawmills. He worked as a guide on the Flying A Dude Ranch and later in life guided fishermen and hunters. He drove a grader on the county roads and also plowed snow for the Wyoming Highway Dept. between Boulder and the Hoback Basin. However out of all the jobs he worked, Lawrence was a rancher at heart!
In approximately 1939 Lawrence found the love of his life; he married Vivian Johnson on October 1, 1940. At that time Lawrence was driving truck for Murphy's Hardware in Pinedale. On a trip to Salt Lake City for the store he took his "bride to be" with him and they were married along the way in Evanston, Wyoming.
Lawrence was drafted after three years of marriage into the United States Navy. He was a veteran of WWII and served in the Philippines.
In 1952 Lawrence and Vivian bought the Charlie Howell Ranch near Green River, Wyoming from Vivian's parents. In 1954 they moved to Daniel to run the N-4 Ranch for his aunt and later purchased it in 1960. Lawrence was considered by his neighboring ranchers to be one they could always count on for help. In 1969 Lawrence and Vivian sold the ranch and bought a home in Pinedale. During the summer they enjoyed the beautiful days in Pinedale, and in the winter they went south to Hurricane, Utah to enjoy less snow and more sun.
He is survived by his wife Vivian, half sister Stella Boswell, son Alvin (Pamela) Shaul of Randolph, UT; daughters Florence (Bob) Beard of Daniel, WY; and Melba (Jody) Schrock of Rock Springs, WY; nine grandchildren and 16 great-grandchildren.
Funeral Services were held Saturday November 15th at 11:00 a.m. at Covill Funeral Home in Pinedale. Interment followed in the Pinedale Cemetery. Memorial contributions can be made to the Sublette Center & Home Health Care, PO Box 788, Pinedale, Wyoming 82941.
---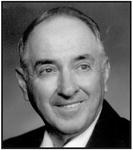 LOUIE TOMASSI
LOUIE TOMASSI
Louie Tomassi of Big Piney, Wyoming, passed away peacefully on November 16, 2008. His loving family surrounded him. Louie was born in Dawson, New Mexico on November 6, 1923. He joined the Air Force at an early age and worked in Medical Evacuation. On June 15, 1944, he married Emma Mae Palcher in Raton, New Mexico and they were married for 65 years.
Louie began his career as a coal miner in Raton and moved to Rock Springs in 1946. When the mines closed, he was employed by Baker Oil. In 1954-55, he worked for Delgado Oil in Pinedale and Big Piney. In spite of having just an eighth-grade education, Louie was an entrepreneur who used his instincts to begin many successful businesses.
He started with a grocery store in Rock Springs, then Big Piney, owned a supper club, a motel, a bowling alley, several other businesses and in 1974, built E&L Motors and Luigi's Supper Club in Kemmerer. He was also a political influence in Sublette County and the State, as he was a member of many commissions, serving two terms as County Commissioner and five terms as a Wyoming State Legislator.
Louie was so proud of his family, especially his loving wife, Emma who remains in Big Piney. He leaves two sons and their spouses, Vince and Mary Louise Tomassi and Tony and Kathy Tomassi, both of Kemmerer and his daughter and her husband, Louann and Tom Heydt of Big Piney. Louie had five grandchildren, Chris and Kiley Tomassi and Luigi Heydt and his wife, Renee, and Zach and Vincent Heydt. He has two great-grandchildren, Natalie and Emily Heydt.
Louie has one brother, Johnny Tarufelli, and four sisters, Lena Krist, Margie Buchko, Gloria Burns, and Marie Bertagnolli. Three brothers, Carlo, Nello and Ginesio and his mother and father, Vincenzo and Maria Tomassi, preceded Louie in death. Also, his stepmother Palmina Tomassi preceded him.
Father Lucas Simango recited the Rosary at St. Anne's Catholic Church at 7:00 pm on Tuesday November 18 in Big Piney. Funeral services were held at 11:00 am at the Fine Arts Center in Big Piney, Wyoming, followed by a lunch at the Big Piney Senior Citizens Center. In lieu of flowers, donations may be made to the Big Piney Senior Citizens Center or the Kemmerer Senior Citizens Center.
See The Archives for past articles.
---
Copyright © 2008 Pinedale Roundup
All rights reserved. Reproduction by any means must have permission of the Publisher.
Pinedale Roundup, PO Box 100, Pinedale, WY 82941 Phone 307-367-2123
editor@pinedaleroundup.com