From the pages of
Pinedale Roundup
Volume 105, Number 46 - November 13, 2008
brought to you online by Pinedale Online
---
Obituaries


Donald Albert Friedrichs
Donald Albert Friedrichs, 81, passed away at his home in Big Piney on November 3, 2008.
Don was born September 29, 1927 in New Ulm, Minnesota to Albert and Hattie Friedrichs. He graduated from Gibbon High School in Minnesota. Don served in the US Army in Germany from 1945 to 1947 in the 1st Infantry Regimental 53rd.
On December 20, 1955, he married Sally Budd of Big Piney. They have two sons, Michael and Bill. They lived in Laramie for 43 years where Don was the manager at Modern Printing until his retirement in 1998. Don and Sally retired to Sally's family homestead in Big Piney where he enjoyed woodcarving, hunting and a good glass of Jack Daniels.
Don is survived by his wife Sally; sons Michael of Salt lake City, UT and Bill and his wife Leanne and grandson William of Laramie; brother in law Bill Budd and his wife Carrie of Big Piney and numerous nieces and nephews.
He is preceded in death by his parents and brothers, Kenneth and Elroy.
Funeral Services were held Friday November, 7th at Peace Lutheran Church in Big Piney. Pastor Phil Meadows conducted the services. Interment followed in the Plainview Cemetery where the American Legion Dee Fox Post #78 concluded with military honors.
Memorials can be made to Community Home Care, PO Box 368, Big Piney, WY 83113 or Southwest Sublette County Pioneers Senior Center, PO Box 33, Big Piney, WY 83113.
---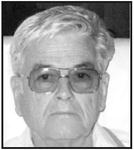 John David Wilson D.C.
John David Wilson D.C.
John David Wilson, D.C. passed away at his home in Wickenburg, AZ after a thirtyyear battle with C.O.P.D. (chronic obstructive pulmonary disease), on November 4, 2008. He was 82.
John was born the only son of Edith Mae and David L. Wilson of Pinedale, WY, on July 16, 1926. John had three sisters, the youngest Clara Lou and two older sisters, Madelyn and Frances.
During his early years, he had many adventures in Pinedale, working on ranches, building buck fence at Union Pass, fishing the many lakes and streams and establishing his love of the outdoors which continued on throughout his life. He was especially fond of the times he spent on the Payne ranch with his uncle Homer, with the Skinner family, growing up next door to the Hagenstein family and teasing his sisters. He remained close friends with "Bud" Skinner throughout their lives. After graduating from Pinedale High School in 1943, John entered the Navy in 1944 as a Naval Hospital Corpsman in the Philippines Champaign. He was honorably discharged after the war in 1945. In June 1946, he married Gerry Pickens of Yoder, Wyoming. He attended the University of Wyoming for Pre-med education and then attended and graduated from the University of Natural Healing Arts in Denver, CO, with his Degree in Chiropractic in Sept. 1950. In 1950, after becoming a licensed Doctor of Chiropractic in several states, John opened his first practice in Guernsey, WY. After his daughter, Darla, was born in 1952, they moved to Arcata, California. In 1957 his son, Steve, was born.
John and Linda were married in January 1970. They moved to Hayward California with Linda's two sons, Tony and Tim Swenson. John continued his practice in Oakland for ten years before he was diagnosed with C.O.P.D. in 1979. In 1980 he and Linda moved to Wickenburg to ease his pulmonary suffering.
Before his illness became severe, John enjoyed camping, boating, hiking, building, fishing, water and snow skiing. He was well known for his dry sense of humor. John also loved to organize and hold sourdough pancake feeds or chili feeds.
He was a member of American Legion, Post 12 in Wickenburg, Az and a member of the Odd Fellows, Kiwanis, Boy Scout leader and numerous Chiropractic Associations.
John was preceded in death by his parents, his oldest sister, Frances Takacs, his nephew Cary Schroyer and his step son, Tony Swenson.
He is survived by his wife, Linda; his two children, Darla and Craig Hahn of San Leandro, CA; Steve Wilson of Ravendale, CA; step son Tim and Catherine Swenson of Union City, CA. John is also survived by two sisters; Clara Lou and Fred Tschiffely, Madelyn Robertson; his nephews, nieces and their spouses; Dave and Sue Takacs, Dan and Pam Takacs of Campbell, Debbie and Carl Taylor of Wrightwood, Bernie Bo of Colorado, Fred Tschiffely of Alaska, Fiona Robertson of Santa Rosa; Randy Robertson of Los Angeles. And many grand nieces, grand children, one great grandchild.
Following cremation by the Neptune Society, a memorial service was held at the First Southern Baptist Church of Wickenburg, on November 10, 2008. After the memorial, a fellowship potluck was shared. John's ashes will be scattered in Wyoming at a later date.
In lieu of flowers, John has requested that donations be made to the Hospice of Arizona, attn: Connie Frisby, 2222 W Northern Ave. Suite A-100, Phoeniz, Az, 85021.
See The Archives for past articles.
---
Copyright © 2008 Pinedale Roundup
All rights reserved. Reproduction by any means must have permission of the Publisher.
Pinedale Roundup, PO Box 100, Pinedale, WY 82941 Phone 307-367-2123
editor@pinedaleroundup.com