From the pages of
Pinedale Roundup
Volume 105, Number 33 - August 14, 2008
brought to you online by Pinedale Online
---
County Commission, District 22 candidates hit home stretch
Primaries will be held of state and county positions on Tuesday, Aug. 19.
by Jonathan Van Dyke
SUBLETTE COUNTY COMMISSION CANDIDATES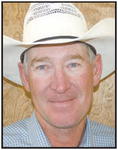 JOHN LINN
JOHN LINN (REPUBLICAN INCUMBENT)
Can you give us some of your history in Sublette County and how/if it might relate to you county commission candidacy?
I was born in Pinedale in 1956. I was raised on my granddad's ranch on the Green River between Big Piney and Pinedale. I've been married to Kim for 29 years and I have three kids. I've had my own business since 1979.
There are lots of issues that were important at the time I ran. One was the Teton County garbage situation, where we were not charging near enough to take care of the garbage they were bringing down. Dust on the county roads was another. One of the first motions I made was to fund an air quality monitoring station in a challenge to industry and the state to put more air quality stations in Sublette County.
My granddad was a commissioner in the 1950s and my uncle was a commissioner in the late 1960s into the 1970s.
I've always felt really possessive about Sublette County as far as what we have here. It always seemed to me that we needed to expand the opportunities for young kids. Most of the kids I graduated high school with all left the county because the opportunities weren't here.
We have the boom with all the oil and gas going on right now — although it's not an odd situation for the south part of the county, we've been through a lot of booms and busts. And with my business we've had lots of ups and downs, so we're kind of used to that, but this boom is a little different and it seemed in order to take advantage of it we needed to have someone in there that was experienced with that sort of thing. So I intended to see about getting in office for the better part of the boom and helping decide how to spend the money that came with that boom. I just felt the need to get into politics and protect what we have.
What are three issues you'd like to address as county commissioner and how might you address them when elected?
There are a lot of important issues for Sublette County. Three that I feel demand attention include air and water quality concerns. We need to know that our water and air are being protected and if the Sublette County Commission is going to have to put money out to come up with the long term monitoring to make that happen, that's what we're going to do. That's a real priority to me.
A transportation plan has never been addressed by the BLM, and particularly concerning this boom we need to have a real hard look at our transportation issues in the county. We have truck traffic on narrow, dangerous roads. We have bridges that are too narrow. There are wildlife concerns on almost every road in Sublette County. We have county roads that are just being beaten into submission by these big trucks. We have roads that need paved. We have roads that have way too much traffic being mixed in with school buses and that sort of thing. There's dust, traffic and noise. There is traffic in the middle of the night and drivers that are sleepy. Nobody has looked at these issues in-depth like they really should. There are some quick changes we could advocate that would help a lot. At one time I thought we should put deer whistles with every registration that we sold. I made a motion that we do that two years ago. If we kill 10 less deer or one less person, those deer whistles would have been worth it. I'd like to advocate for bussing of oil field employees, putting them with professional drivers that aren't tired or in a hurry. We should talk about taking care of the roads that are not under Sublette County control.
The next thing is property tax relief for everybody, but particularly seniors. It's going to start affecting the state a little bit more now. Hopefully advocating as hard as we have the last two years, it's becoming more apparent in the legislature and they can help us with this. Senior citizens, particularly in Sublette County are going to feel this the worse. They have no recourse. Their income doesn't change; they're all on fixed income. Tax rates are going up, utilities are going up like crazy. They're the ones that are going to feel the full brunt of this boom and I'd like to see some way to help them through this or coming up with some senior housing to try and fix that, and/or property tax relief for everyone in the county.

CAT URBIGKIT
CAT URBIGKIT (REPUBLICAN)
Can you give us some of your history in Sublette County and how/if it might relate to you county commission candidacy?
I moved to Sublette County when I was 12 years old, graduated Pinedale High School in 1983, married Jim Urbigkit two years later, and moved to the Big Piney area about 13 years ago. Our son Cass is a senior at Big Piney High this year.
My family has made its living from a variety of work – from Jim's oilfield roughnecking, to my waiting tables at the Patio Grill to support myself through high school.
We now run a sheep and cattle outfit off Highway 351 near both the Jonah and Pinedale Anticline natural gas fields, and I write and do photography for books pertaining to western agriculture.
I've been very involved in the Sublette County community, including through journalism efforts at both newspapers, where I received awards for governmental, agricultural and environmental reporting. I'm currently serving as chair of the Sublette County Republican Party, and have served on the Sublette County Predator board for 10 years. I have been involved in the wolf management and reintroduction debate for about 20 years.
My experience as an involved resident of the county would serve me well as a commissioner. I know a lot of people in the county, and am meeting more all the time as our community grows. Until I quit my fulltime reporting job a few years ago to write books, I had reported on the county commission for local newspapers for more than a decade.
My years as a reporter gave me background to become a "government in sunshine" advocate, with the firm belief that the more information the public has about its government and the way in which it functions, the better. I'd work to greatly enhance the public's access to information if elected to the commission.
What are three issues you'd like to address as county commissioner and how might you address them when elected?
The three issues I'd enjoy the opportunity to address are as follows:
I'd like to move the county into the information age. If elected, I'll work to establish a county commission webpage, which would be available for the public to view at any time. On the webpage, the commission could publish its public notices, meeting minutes and blog entries about commission activities that are occurring outside official meetings. Copies of letters and contracts entered into the commission could be posted on the webpage, so that those citizens interested in more information about a given topic and what the commission is doing about it could find out more. I'd encourage other departments within county government to join in, providing as much information as possible online.
A second issue I'd like to address is taxation and spending. I'm very familiar with the county budget process and would enjoy working with the other commissioners to lobby the state legislature for tax relief for homeowners. I support the effort to amend the existing homestead statute to allow counties the option of funding the program. If we can get this amendment passed, each county commission would have the option of funding tax relief for primary residences. I'd also look forward to continuing the work of previous commissions in funding infrastructure improvements now, while also tucking money into reserve accounts to fund county government when the economy takes a downturn in the future.
The third issue is federal land management. I'm the consultant for the current commission in drafting the county's public land management policy document. I'd look forward to establishing close relationships with federal land managers and helping them understand the commission's policies on how it would like to see federal lands in the county managed. With so much of the county under federal administration, it's important that the commission serve as strong advocates for agriculture, outdoor recreation, and other resource-based segments of our economy. We need a robust economy, so we need diversity in that economy. Our public lands should serve as a place for everyone to enjoy – true multiple use.
The county's policy should call for federal land management that protects and improves the health, safety, environment, and well being of our citizens, and improves the performance of the economy without imposing unacceptable or unreasonable costs or impacts to local social structure.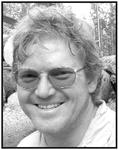 DAVE SMITH
DAVE SMITH (REPUBLICAN)
Can you give us some of your history in Sublette County and how/if it might relate to you county commission candidacy?
I was raised here and graduated from Pinedale High School in 1987, at that point there wasn't a lot going on in the county so I volunteered for a six-year enlistment in the Marine Corps. I ended up in Desert Shield and Desert Storm. After I got out, I worked in the defense industry, the data storage industry, as well as several years with the National Science Foundation providing communications support for various types of research in Antarctica.
I quit living out of a backpack in 1999 and opened my electronics business in Pinedale in February of 2000. I moonlighted in the patch as a welder's helper and did some part time welding, snow plowing and mechanic work. My business was finally self sufficient in 2003.
I was elected to the Pinedale Town Council in 2006 and then promptly removed for having not been a registered voter. I was reelected this past spring and currently serve on the council. I like being involved in the decision making process of my local governments and I'm not afraid to stand up for issues that are important.
What are three issues you'd like to address as county commissioner and how might you address them when elected?
I would like to see the commission take a much more aggressive stance on environmental issues, primarily our water and air quality. If we destroy our water and foul our air, most of the other issues will be irrelevant. The county needs to insure that the monitoring of air and water is thorough and accurate. This information needs to be readily available, and when there are violations, firm action should be taken. The pace of drilling needs to be slowed down a bit so that the towns, county and environment can catch up!
I would like to see the county start seriously discussing a four-year university. It sounds a bit far fetched, but it would be a great opportunity to have a long term economical asset that would help mitigate the boom and bust cycle. Industry could have a chance to play a large role in this and the Engineering Program possibilities for all things petroleum as well as wind & solar could be world class. The school would have a perfect setting for Range Management, Recreation and Ag Programs. If the BLM is going to stuff 4,000-plus wells down our throats we need to be aggressive about getting things done while the money is here. A 10-20 year drilling timeframe would coincide pretty well with a college build out. It could be Wyoming State University or something to that effect.
I support community centers at both ends of the county, as long as the finances can be worked out. I also support strong, well equipped, well trained Fire Departments, SAR, and EMS personnel. Sublette County is lucky in this respect because we have a large number of extremely dedicated and motivated residents who continually go above and beyond for the greater good of our communities. It is also imperative that the commission support as many youth related programs and activities as possible. Keeping kids busy and interested in "stuff" is the best way to keep them out of our legal system. Two words: Strong community!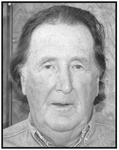 COURTNEY SKINNER
COURTNEY SKINNER (DEMOCRAT)
Can you give us some of your history in Sublette County and how/if it might relate to you county commission candidacy?
The West, Wyoming, and Sublette County and Great People, all are dearest to my heart. Since 1936 our family in Sublette County has been promoting, sustaining and defending our natural resources in a wise and sharing way. Helping enact the Wilderness Act in 1963, in a multiple use format and knowing that management of our natural resources is of highest priority. To this end I have taken these views to local, state and national governments. I spoke against the Bush Energy Bill of 2004 in Washington DC, but realize we must all find "A Balance" between our needs and lifestyle. From School Board to County Commissioner our family, along with many others, has helped define our pioneer heritage and wish to see it develop in a sane and conservative manner.
What are three issues you'd like to address as county commissioner and how might you address them when elected?
I am very much intrigued by the by the need for change and have three main platforms:
A change in the number of county commissioners from three to five, with office hours in various parts of the county.
A Sublette County College, Science, and Research Center, which I have been working on for the past five years and needs to be brought to forefront of the county's attention.
A rebate from the general fund to every resident, 18 years of age and above, perhaps, a sliding scale, the longer you have been here the more your return; but at least a return of cash to the over-burdened tax payer.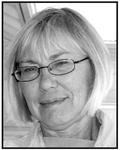 SUSAN KRAMER
SUSAN KRAMER (DEMOCRAT)
Can you give us some of your history in Sublette County and how/if it might relate to you county commission candidacy?
Born in Chicago in 1949, I have lived in Sublette County (Pinedale) since 1981. I have seen this county grow from a small Western town where ranching and tourism were the dominant industries. I have played an active role and volunteered in many community activities. I have seen many changes, both positive and negative. I feel that I could provide positive input to the challenges that must be addressed to protect and enhance our quality of life now and for future generations.
I support the use of smart growth, balanced energy development, relevant studies on the causes of high ozone readings, and the stringent enforcement of regulations to maintain a healthy environment for the residents in this county. I will work with all other cooperating agencies to implement a monitoring and compliance program that is enforceable regarding air and water quality and wildlife impacts for all industries. I also support expanding recycling and reuse opportunities for all residents in the County.
What are three issues you'd like to address as county commissioner and how might you address them when elected?
• Sustainable Growth (short and long term socioeconomic and environmental impacts).
• Paced Development (so that there is time to address impacts that have occurred, are occurring and time to plan for future demands)
• Open Government (so that residents can have meaningful dialog and input into the decisions that will affect them the longest).
---
HOUSE DISTRICT 22 CANDIDATES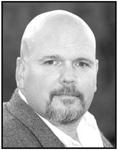 CHARLES STOUGH
CHARLES STOUGH (REPUBLICAN)
Can you give us some of your history in the region and how/if it might relate to you state legislature candidacy?
Over seventeen years experience as a Wyoming small business owner and manager, combined with six years experience as a Wyoming banker, has given me the unique opportunity to examine our economy from both sides of the desk.
I am familiar with the needs of small businesses and the challenges of starting and operating a business in a small community. I have seen firsthand our community's need for a comprehensive vision to guide our decisions. I have seen the effects, both positive and negative, of rapid economic and population growth. I have lived through the booms and busts of the energy industry and know from personal experience how they can affect a community.
As an avid outdoorsman I have a deep appreciation for our lands and wildlife and a commitment to the doctrine of multiple use on our public lands. As a husband and father I am deeply concerned about the quality of the education we offer our children and the safety of our communities.
I have had the privilege to serve my community as a volunteer for a number of organizations including the Pinedale Lions Club, Wyoming Game and Fish, Thermopolis Economic Development Commission, Hot Springs County Search and Rescue, 4-H, Ducks Unlimited, Wyoming Senior Winter Games Committee and the Sublette County Recreation Board. As a member of the Wyoming Bankers Association I have attended the legislature on a number of occasions in support of legislation to protect the people of Wyoming from deceptive financial practices.
What are three issues you'd like to address as state representative and how might you address them when elected?
First on everyone's mind is managing the effects of energy development. We owe it to our children to protect our precious resources and our cherished way of life. The quality of our wildlife, land, air and water sustains that way of life through ranching, outfitting, tourism and outdoor recreation. As your representative I will insist on effective reclamation of lands disturbed by energy development.
Water is a precious resource critical to the preservation of life. We must protect the quality of our water supply for the entire ecosystem depends on it including ourselves and the generations who come after us. I will support any scientifically sound, practical approach necessary to that end. Where the rights of downstream users conflict with those of the people of Wyoming, I feel that it is every state legislator's duty to put the needs of Wyoming first and I will enthusiastically support any legislation that strengthens Wyoming's claim to use and enjoy our resources.
In order to insure our quality of life we must insist on responsible development through the application of the best technologies for the protection and reclamation of our environment. That's why I say that the legacy we leave for future generations depends on the level of responsibility we insist on today.
Our property tax system needs reform in the face of skyrocketing property values. That will be an uphill battle because much of the rest of the state still has the same low property values (and taxes) they have always had. As your representative in Cheyenne, I will work to show the rest of the state's legislators how property tax reform can benefit everyone and why they should support it now before they face their own crisis.
Throughout the state, we face the future with an aging infrastructure. Our communities need help in addressing their needs and at the state level we need to continue to improve our highways. Right now we have a historic opportunity to improve our schools, roads, bridges and other public works through the wise use of the tax receipts derived from energy extraction. Future generations will hold us accountable for the responsibility we show in the use of these funds.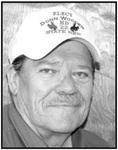 DONN WOODEN
DONN WOODEN (REPUBLICAN)
Can you give us some of your history in the region and how/if it might relate to you state legislature candidacy?
I was born in Rock Springs, raised in Star Valley, and grew up with Alpine. I'm a native, 42-year resident of Alpine. I was the main instigator to start our Fire Department, our Top O Rockies Snowmobile & Recreation Club, our Alpine Recreation & Development Assn. (Non-Profit), the Alpine Water & Sewer District, and finally, incorporated the town in 1988 and took office as the first Mayor of Alpine and served for five terms. I was appointed to the Wyoming Community Development Authority in 1996 and served two four-year terms while serving as the Chairman of the Board my last year in 2004.
I have served on the North Lincoln County Ambulance Board and the Star Valley Medical Center Foundation Board. I have served six years in the Wyoming National Guard, I am a veteran of the "Berlin Crisis", a Life Member of the American Legion, Wyoming Dept., and Post 46. I am an Honor Guard Bugler and member of NAR.
My Experience has a wide range and I have grown up in the political arena wearing different hats to meet with the powers to be. My success in dealing with local, county and state issues is documented. I will work for both sides of the Wyoming Range that we share, and work hard to establish a balance to maintain multiple-use of our forests and public lands.
What are three issues you'd like to address as state representative and how might you address them when elected?
Property Tax Reform is vital to our seniors and average homeowners who are getting taxed out of their homes due to the enormous escalation of property values and our system of taxing property on market value. I will work hard to further and extend the efforts of past Representative, Monte Olsen, and Dan Dockstader and apply the know-how that I have learned over the years in negotiating with elected officials.
Our water and air quality are high on my list as well, which includes working to resolve these issues with the energy folks, along with conservation of our precious water resources so as to maintain the quality and stabilize the water rights of Wyoming against those neighboring states who have their sights set on extending their rule further into our borders.
I just want to do the best I can for the folks in our district and state to help our communities stay vibrant and strong, while maintaining our economy. I pledge to all House District 22 voters that I will work for them and meet with them whenever to keep a line of communication going. In Alpine, we relate to all of the same things you are dealing with except the huge Jonah Field, which we all need too. Lets do it together because we can have it all. We need to manage it better.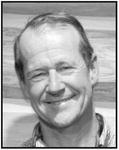 JIM ROSCOE
JIM ROSCOE (DEMOCRAT)
Can you give us some of your history in the region and how/if it might relate to you state legislature candidacy?
I've lived in what is now Wyoming's House District 22 for about 37 years now (...that's more that 3 decades before it was even created.)
I met my wife, Jane Baldwin, who has also lived here over 35 years, in this district, and we raised our boys here. Both boys attended public schools and received a great education. They also learned the art of mowing and raking hay at a neighbor's ranch in the Big Sandy area during a few summers in the 90's. Our family has backpacked and climbed in the Wind Rivers, camped and fished in the Wyoming Range, and hunted all over District 22. We know and appreciate its natural resources.
I've owned property in southern Sublette County, in the Big Sandy area, for over 15 years. Because my neighbors in Boulder are ranchers, I've gained a huge appreciation for all of the ranchers in this district and I will go to the mat for them. They are the fabric of Sublette County.
Having startd and managed a successful construction company for the past 22 years in this district (including 15 years in Sublette County) has taught me to be frugal and to prepare for change and growth. I've dealt with people fairly and honestly and I've gotten to know clients and employees from one end of this district to the other. These are people I respect and feel a responsibility to. I'm in touch with many of them daily.
Also, I have never served in the State Legislature or in any other political position before this and so I would bring a fresh, common-sense outlook to the job.
What are three issues you'd like to address as state representative and how might you address them when elected?
1. Bringing Sublette County's air quality up to our state and federal standards: Poor air quality is unhealthy for all of us. I will do all I can to see that the Wyoming Department of Environmental Quality monitors our air quality and enforces its standards in our county. I will work with the federal agencies to see that they set standards in their leases for using the best available clean-air technology.
2. Residential property tax relief: I will work across party lines to draft residential property tax relief legislation which can be passed during my term in the legislature. I will build on proposals that prior House Representatives have been working on.
3. Recovering the money from the State of Wyoming that was generated here in Sublette County: Mitigation funds need to remain in the impacted communities. I will work to see that Wyoming's mineral severance taxes are apportioned according to the county that generated them.
4. Sublette County needs a better seat at the table when it comes to development on Federal Lands within our county. Amending Wyoming's Industrial Facilities Siting Act would give Sublette County and Wyoming that better seat.
See The Archives for past articles.
---
Copyright © 2008 Pinedale Roundup
All rights reserved. Reproduction by any means must have permission of the Publisher.
Pinedale Roundup, PO Box 100, Pinedale, WY 82941 Phone 307-367-2123
editor@pinedaleroundup.com