From the pages of
Pinedale Roundup
Volume 105, Number 31 - July 31, 2008
brought to you online by Pinedale Online
---
Obituaries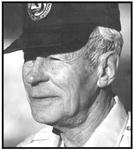 EARL W. HOLT
EARL W. HOLT
We have lost a good man of quick wit, dry humor and genuine kindness. Earl Holt was killed in a tragic vehicle accident on July 25, 2008, near Cameron, Mont. Earl W. Holt was born Aug. 23, 1922, to W.D. "Pat" and Susan Fern Holt in Rock Springs, Wyo. Earl was a quiet man who always had a kind word whenever you talked to him and his dry humor made for much laughter. He was a man of integrity and his word was his bond. He was a loving husband, devoted father and grandfather. His family, friends and community will miss him dearly. He was well liked in the community, recognizable in Ennis and throughout the Madison Valley.
Earl graduated from high school June 5, 1936, from Pinedale, Wyo., and was a WWII veteran, proudly serving on the USS Essex in the Philippians. Earl moved from Pinedale to Ennis, Mont., in the summer of 1950 when his family purchased a ranch on the Madison River. Together with his parents and siblings they worked the ranch, running cattle and horses in the mountains each summer after calving and wintering them along the Madison River. Earl enjoyed hunting with friends and family each fall to provide for his family. Days were spent branding cattle in the spring, haying and working with his family at the ranch.
In 1962, the family sold the ranch and moved into Ennis for a year, then moved again to the Big Hole Valley to manage the Hairpin ranch near Jackson, Mont. They weathered deep snows, blizzards and bad weather, but enjoyed life there for the next year and a half.
The family moved back to McAllister for a year, then moved out to the National Fish Hatchery where Earl worked for the next 25+ years. He retired from the hatchery in July 1990 after 30 years of service (military service and fish hatchery combined). Earl moved his family back to Ennis where he continued to serve as the Madison Conservation District Supervisor for the past 26 years. Throughout the summer he drove a shuttle service for fishing outfitters. He delighted in his work and loved the contact with visitors who had come to the Madison valley to fish.
Bowling was a big part of Earl's life; Tuesday night was league night for many years. He enjoyed bowling with his teammates, participating in both state and national tournaments.
Earl was also an avid poker player, typically playing two to three times a week. He was known for his quiet demure at the table, when he "raised" others took note. He spokewith great delight of his many battles and games with friends that often lasted late into the night.
As a devoted follower of Ennis High School athletics, Earl attended nearly all home and away games during football, basketball and track season. Family had to call and make appointments to visit as his social calendar was always filled. He would tell family to "leave a light on" when we came to visit, as he would often be out playing poker when we arrived.
He was married to his loving wife, Alice Roop, on Oct. 10, 1948, who preceded him in death. Earl is survived by his children Gary Holt and wife Marla of Florence, Mont.; daughter Vicki Newman and husband Eric of Redlands, Calif.; Ron Holt and his wife, Stephanie, of Katy, Texas; and Jim Holt and wife, Jill, of Auburn, Wash.; his grandchildren Aubrey, Jacob, Noah and Gabrielle Holt, and Shelby and Allie Newman.
A memorial service will be held at the Ennis High School gymnasium at 11 a.m. on Friday, Aug. 1. As a celebration of Earl's life, his family and friends are gathering at the El Western Conference Center following the funeral. In lieu of flowers, donations can be made payable to: Earl Holt Memorial Fund. The fund will be used to benefit the Ennis High School athletics. Send donations to Ennis High School, PO Box 517, Ennis, MT.
---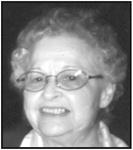 MARY HELEN FISK KUNDERT
MARY HELEN FISK KUNDERT
Mary Helen Fisk Kundert, 80, died Wednesday, July 23, 2008, in Amarillo, Texas.
Services were held at 10 a.m. on Saturday, July 26, 2008, at Lakeview United Methodist Church in Dalhart, Texas. Burial will follow in Memorial Park Cemetery, Dalhart; arrangements under the care of Horizon Funeral Home.
Officiating will be George Chambers, Pastor of Lakeview United Methodist Church and Rev. Phil Hamilton of St. Louis, Mo.
Mary Helen Hamilton was born March 17, 1928, in Dalhart to Jesse and Mabel (Laird) Hamilton. She attended school in the Stratford and Stevens area. In 1945 Mary Helen married Lloyd Fisk and they lived on a Farm-Ranch North of Stevens and then in Chamberlain before moving to Dalhart in 1965, Lloyd died in 1987.
Mary Helen Fisk married C.E. Kundert in 1987 and they lived in Wyoming. Mary moved back to Dalhart after C.E. died in 2005. She was a member of Lakeview United Methodist Church, a licensed dietician and loving mother, grandmother and great-grandmother.
Survivors include her sons: Larry Fisk and his wife, Shari, of Dalhart; Ron Fisk and his wife, Joan, of Dalhart and Steve Fisk and his wife Rhonda of Amarillo; brother Jesse Joe Hamilton and his wife, Barbara, of St. Louis and a sister – Lynette Low and her husband Don of Irvine, Calif.; grandsons Lance Fisk and his wife, Kim, of Dalhart, Kevin Fisk and his wife, Tracey, of Crawford, Texas, Gary Fisk and his wife, Tiffany, of Amarillo and Brad Fisk and his wife, Paige, of Plainview, Texas; granddaughters Whitney Fisk of Craig, Colo., and Terron Fisk Rivas and her husband, Nick, of Houston; six great grandchildren and two stepchildren, Karen Wickwire and Juanita Kundert of Wyoming.
She is preceded in death by her parents, her husbands, Lloyd Fisk and C.E. Kundert, and a stepson, Richard Kundert, and a stepson-in-law, Gene Wickwire.
See The Archives for past articles.
---
Copyright © 2008 Pinedale Roundup
All rights reserved. Reproduction by any means must have permission of the Publisher.
Pinedale Roundup, PO Box 100, Pinedale, WY 82941 Phone 307-367-2123
editor@pinedaleroundup.com