From the pages of
Pinedale Roundup
Volume 105, Number 14 - April 3, 2008
brought to you online by Pinedale Online
---
Obituaries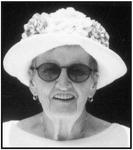 MARIAN VANCE JOHNSON
MARIAN VANCE JOHNSON
Marian Vance Johnson, 92, passed away on March 27, 2008, at the Sublette Center in Pinedale, Wyo. A resident of Pinedale and former resident of Cambridge, Ohio, Mrs. Johnson passed away following a lengthy illness. She was born on March 22, 1916, in West Homestead, Pa., the daughter of the late Robert and Margaret Lees Vance.
Mrs. Johnson married Durward "Pickle" Johnson on Jan. 2, 1932, in Washington, Pa., and he preceded her in death on April 2, 1963, in Cambridge.
She worked for R.C.A. in Cambridge for many years.
Her interests included sewing, shopping and working on a family tree book. She was a dedicated and loving mother. She was a member of the Old Washington Ohio Methodist Church.
Survivors include two daughters, Betty S. Gray of Rock Springs, Wyo., and Shirley L. Lewis of Gainesville, Fla.; two nieces, Margaret Ann Roush of Florida and Sarah Bluestone of Maryland; three nephews, Ralph Vance of Warren, Ohio, Gary Vance of Lancaster, Ohio, and John Vance of New York, Gary Johnson and Chuck Johnson of Ohio and James Johnson of Georgia; five grandchildren, Zoe Ann White of Cambridge, Charlotte Cunningham of Wyoming, Durward Frame of Seattle, Brenda Braun of Florida and William Lewis of Florida; eight great-grandchildren, Houston White of Ohio, Adrianne Derdley of Ohio, Nicki Starr of Ohio, Kelly Starr of Ohio, Tara and Trent Frame of Ohio and Daniel and Sarah Braun of Florida and one great-great grandson Kadeon Starr of Rock Springs.
She was preceded in death by her parents, husband, one brother, Wade Vance, and two nephews, Donald and David Vance. Following cremation at the Vase White Mountain Crematory in Rock Springs, graveside services and inurnment will take place at the Friends Cemetery in Quaker City, Ohio.
---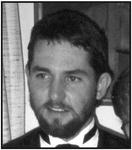 KENNETH J. KLEIN
KENNETH J. KLEIN
Kenneth J. Klein, 43, of Rock Springs, Wyo., passed away on Saturday, March 22, 2008, in Rock Springs.
He was born on Dec. 29, 1963, in Beloit, Wis., the son of Walter and Phyllis Paden Klein.
Mr. Klein grew up in Sharon, Wis., where he attended grade school. He graduated from Big Foot High School in Walworth, Wis., in 1982. During his school years, Ken participated in many sports. He entered the United States Army in 1985 and served his country for eight and a half years as an infantry mortar man. He served three tours of duty in Korea. Two of those were on the DMZ. He earned the Army achievement Medal on four occasions, good conduct medal and many certificates of achievement.
He was a lifetime member of the VFW Post #4801 in Pinedale, Wyo., a member of Archie Hay Post #24 and a member of the Legion Riders.
Mr. Klein was employed with Macy's in Rock Springs where he had numerous friends. He was an avid outdoorsman and loved hunting and riding all-terrain vehicles with his children.
He is survived by his mother, Phyllis Staidl, and husband, George of Pinedale; two sisters, Nancy Breener and husband Gary of Durand, Wis., and Karla Ronke and husband Garry of Sparta, Wis.; two brothers Alan Klein and wife Jackie of Clinton, Wis., and Jeff Klein and wife Brenda of Chemung, Ill.; three children from his first wife, Jennifer, one daughter, Jessica, and two sons, Joshuah and William; with his second wife, Becki, he has five daughters, Ariel, BreAnna, Laine, Holli and Mariah; several nieces and nephews; several great nieces and great nephews.
He was preceded in death by his father, Walter Klein; one brother, William Klein; an infant daughter, Sara.
Funeral Services with Military Honors were conducted at 2 p.m. on Friday, March 28, at the Vase Funeral Chapel, 154 Elk Street, Rock Springs, WY.
The family of Kenneth J. Klein respectfully suggests that donations in his memory be made to the Klein Memorial Fund in care of the North Side State Bank, Post Office Box 820, Rock Springs, WY 82902.
---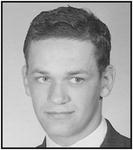 MICHAEL "MIKE" CHARLES KOWACH
MICHAEL "MIKE" CHARLES KOWACH
Michael C. Kowach, 61, of Pinedale, died Monday, March 31, 2008 at Sage View Care Center, Rock Springs. He was born March 26, 1947 in Craig, Colorado, the son of Mike C. and Elaine Black Kowach.
Mike served in the U.S. Army during the Vietnam War. His interests were hunting and fishing.
Survivors include his son Michael C. Kowach Jr. and daughter, Kim Drake; brothers, Thomas "Tom" Kowach of Pinedale and Larry L. Kowach of Craig, Colorado; sisters, Eva M. Williams of Las Vegas, Nevada, and Pauline M. Schultz of Pinedale.
He was preceded in death by his father, Mike C. Kowach and mother Elaine Long. Cremation has taken place at Fox Crematory, Rock Springs.
Private family services will be held.
---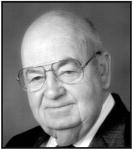 MELVIN CORBRIDGE NIELSEN
MELVIN CORBRIDGE NIELSEN
Melvin Corbridge Nielsen, 90, passed away at his home Tuesday morning, March 25, in Pinedale, Wyo. He was born Feb. 11, 1918, in Logan, Utah, to Caroline C. and Niels Peter Nielsen Jr. He graduated from Logan High School in 1935 and married his sweetheart, Mary Gayle Mills on Sept. 20, 1940, in the Logan L.D.S. Temple. To this union a daughter, Sandra, was born.
Mel served his country from 1941-1945 in the Army Air Corps during WWI I. He was a Master Sergeant who flew as an air courier and did photo reconnaissance missions over England, France, Germany and Belgium. He earned numerous ribbons and the Air Medal and Battle Stars. He and his wife settled down in Burley, Idaho, where he worked as a manager at the Safeway Grocery Store and was a member of the Lions Club and Chamber of Commerce. He was an active member of the Church of Jesus Christ of Latter Day Saints and held callings as scoutmaster, counselor in the bishopric, Sunday school president, stake missionary, high priest group leader, temple officiator for nine years, stake auditor and as a teacher.
Mel enjoyed the outdoors hunting, fishing, woodworking, gardening and baseball. He also enjoyed travel and doing crossword puzzles and working on computers, staying in touch with family and friends via e-mail.
Mel is survived by his wife, Gayle of Pinedale; daughter, Sandy (Tom) Blacker of Pinedale; Sister Mildred Wilson of Salt Lake City; grandchildren Travis (Dana) Blacker of Rexburg, Idaho; Traci (Ernie) Maurino of Albuquerque, N.M.; Ty (Shandra) Blacker of Ucon, Idaho; Tory Blacker of Laramie, Wyo.; Tiffany (Jeff) Gibbons of Rexburg, Idaho and 11 great-grandchildren.
He is preceded in death by his parents, brothers, Howard and Russell Nielsen; sisters Joyce Nielsen and Maurine Miller.
Funeral services were held Friday, March 28 at 2 p.m. at the Pinedale L.D.S. Church. A graveside service was held the following day, Saturday, March 29, at 2 p.m. at the Logan City Cemetery in Logan, Utah.
See The Archives for past articles.
---
Copyright © 2008 Pinedale Roundup
All rights reserved. Reproduction by any means must have permission of the Publisher.
Pinedale Roundup, PO Box 100, Pinedale, WY 82941 Phone 307-367-2123
editor@pinedaleroundup.com