From the pages of
Pinedale Roundup
Volume 105, Number 10 - March 6, 2008
brought to you online by Pinedale Online
---
Obituaries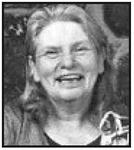 PATRICIA JEAN DOWDY
PATRICIA JEAN DOWDY
Patricia Jean Dowdy, 70, of 414 Paulson, Rook Springs, Wyo., passed away on Tuesday, Feb. 26. 2008, at her home. Mrs. Dowdy had been a lifelong resident of Rock Springs. She was born on Sept. 21, 1937, in Rock Springs, the daughter of the late lIija and Boja Dozet Pryich.
Mrs. Dowdy attended schools in Rock Springs and graduated from the Rock Springs High School with the Class of 1956. She married Robert Lee Dowdy on Aug. 12, 1956, in Rock Springs. Mrs. Dowdy worked as a computer operator. Before she became ill, she enjoyed spending time at the summer home in Pinedale, Wyo. She also liked to gamble and play the lottery and enjoyed living in Ely, Nevada for three years.
Survivors include her husband, Robert Dowdy, of Rock Springs; two daughters, Linda Lauraine Wilson and her husband James, of Rock Springs: Laura Jean Christiansen and husband Steve of Rock Springs; three brothers, Alexander "Fatty" Pryich of Rock Springs; Milan "Beaky" Pryich and wife Katherine of Rock Springs: Dr. William V. Pryich and wife Idele of Rock Springs; two sisters, Helen Matozevich of Rock Springs and Mary Keranen of Portland, Ore.; six grandchildren, James Turner Wilson and wife Jeanie; Dr. Christopher Robert Wilson and wile Isadora; William John Wilson; Bif Byers French; Brittany Lee Brown and husband Shawn; Jennifer Smith and husband Ryan; one grandchild, Brooklyn Grace Smith; many cousins, nieces and nephews.
She was preceded in death by her parents, three sisters, Smilga Pryich, Daisy Mcheators and Sophie Lemich; two brothers, George "Judy "Pryich and Mike "Brink" Pryich and one daughter, Kathy Lee Dalton. Following cremation at the Vase While Mountain Crematory, a memorial service was conducted at 2 p.m. on Friday, Feb. 29, at the Independent Order of the Odd Fellows, 525 North Front, Rock Springs.
Friends called at the Independent Order of the Odd Fellows one hour prior to services. The family of Patricia Jean Dowdy respectfully suggests that donations in her memory be made to the Charity of Your Choice.
---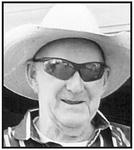 JAMES E. HARKINS
JAMES E. HARKINS
James E. Harkins, 73, of Rock Springs, died Thursday, Feb. 28, 2008, at his home. He was born May 30, 1934, in Waco, Texas, the son of James Hugh and Bertha Lou Moore Harkins. He attended schools in Texas and graduated from Axtell High School in Axtell Texas with the class of 1952. He married Martha "Marty" H. Schulte in Clayton, N. M., on Aug. 27, 1975.
James served in the U.S. Army during the Korean War. He was employed as a truck driver for the last 35 years. His interests were working and watching the sunrise over Sawtooth Range.
Survivors include his wife, Marty, of Rock Springs; 5 sons, James Blake Harkins, Patrick Hal Harkins and girlfriend, Kelly Bolton, Landy Bain and wife, Jo, Stewart Cantrell and Rocky Bain, all of Rock Springs; three daughters, Nina Fry and husband, Paul, of Evanston, Wyo., Audrey Cantrell of Rock Springs and Donna Hershelman and husband, John, of Odon, Ind.; two sisters, Joyce Beaubien of West, Texas,and Linda Kay Templeton of Jasper, Texas; 12 grandchildren, Brittany, Madisyn, Tara, Garrett, Joshua, Michael, Beth, Mandy, Morgan, Mitch, Matt and Regina; four greatgrandchildren and several nieces and nephews.
He was preceded in death by his parents, James and Bertha Lou Harkins, and one sister, Virginia Lawson.
Funeral services were held at 11 a.m. on Tuesday, March 4, at Fox Funeral Home, 2800 Commercial Way, Rock Springs. Cremation followed at Fox Crematory, Rock Springs.
See The Archives for past articles.
---
Copyright © 2008 Pinedale Roundup
All rights reserved. Reproduction by any means must have permission of the Publisher.
Pinedale Roundup, PO Box 100, Pinedale, WY 82941 Phone 307-367-2123
editor@pinedaleroundup.com