From the pages of
Pinedale Roundup
Volume 105, Number 10 - March 13, 2008
brought to you online by Pinedale Online
---
Obituaries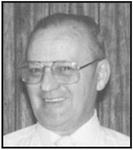 ROBERT RAE BLACK
ROBERT RAE BLACK
Robert Rae Black, 86, of Rock Springs died March 7, 2008, after a sudden illness at the Castle Rock Villa in Green River where he had been residing for the past month.
Robert was a lifelong resident of Rock Springs. He was born Sept. 5, 1921, in Rock Springs, the son of William and Helen Maxwell Black. He attended schools in Rock Springs and graduated from Rock Springs High School.
He married Margaret Jane Alexander on April 20, 1943, in Santa Rosa, Calif. She preceded him in death on Oct. 14, 1989. Robert served in the U.S. Army during World War II. He was employed with Mountain Fuel as an accountant for many years.
Survivors include two daughters, Ellen Bernatis and husband John of Green River, and Eileen Hubbard and husband Rick of Pinedale; one sister, Kathleen Gordon of Washington; five grandchildren, Stacy Waters and husband Terry, Shelley Yoak and husband Rick, Susan Mitchell and husband Andy, Jennifer Patterson and husband Brian, and Mike Hubbard and wife Christy; seven great grandchildren, Austin and Tyler Waters, Megan and Madison Yoak, Nathan Mitchell, Anthony and Christina Hubbard; one sister-in-law, Maxine Peak; nieces, Shirley Black, Nancy Murphy, Nancy and Ann Peak and several other nieces and nephews.
He was preceded in death by his parents, his wife, Margaret, brother, Bill, one brother in infancy, and sisters, Velma, June, Laurice and Betty.
Cremation has taken place at Fox Crematory. Memorial services will be held at 11 a.m. on Friday, March 14 at Fox Funeral Home, 2800 Commercial Way, Rock Springs. Internment will take place in Rest Haven Memorial Gardens in Rock Springs.
---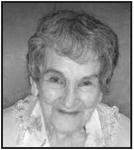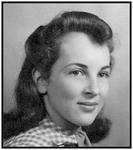 DOROTHY "BABE" ALEXANDER FEAR
DOROTHY "BABE" ALEXANDER FEAR
Dorothy "Babe" Alexander Fear, 85, passed away Sunday morning, March 9, 2008, in Coeur D'Alene, Idaho. Dorothy was born June 17, 1922, in Cora, Wyo., to William J. and Ora Yarger Alexander. She grew up in Cora on the Alexander homestead. She graduated from Pinedale High School and then attended the University of Wyoming for a short time.
She married Guy Decker Jr. and moved to San Diego and worked at the Boeing Aircraft Factory during World War II. There she had her first child, Guy Decker III. She then moved back with her family to La Barge, Wyo., and had two more children, Tammie and Ren Decker. She worked in La Barge with her husband as owner operators of Decker Oil Company.
She and Guy Jr. later divorced. She married Clifton "Pete" Fear Jr. in Pinedale and they lived and worked on the Fear Ranches in Big Piney. She cooked, cleaned and took care of the ranch hands. She and Clifton divorced after 16 years of marriage. She continued to live and work in Big Piney as a financial broker for eight years and then started working in the field of home health care, assisting the elderly. She retired in 1997.
Babe enjoyed the outdoors, camping and boating. She loved to cook and shop and had a weakness for chocolate. She loved the arts, ballet and symphony concerts and Christmas was her favorite holiday. But most of all her family was her greatest treasure.
She is survived by her children, Guy III and Sharon Decker of La Barge; Tammie and John Orr of Rock Springs, Wyo.; and Ren and Cathie Decker of Coeur D'Alene; sister Ruth "Lolly" Bryant of Riverton, Wyo., and brother Robert "Hoot" Alexanderof Cheyenne, Wyo.; six grandchildren and nine great-grandchildren.
She is preceded in death by her parents, two sisters and three brothers. Funeral Services will be held Friday March 14 at 1 p.m. at Covill Funeral Home in Pinedale. Friends and family may call at the funeral home one and a half hours prior to the service. Interment will follow in the Pinedale Cemetery.
---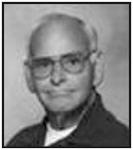 DOUGLAS RALPH MIKKELSON
DOUGLAS RALPH MIKKELSON
Douglas Ralph Mikkelson was born July 15, 1942, in Oshkosh Neb., to Velma Pearl Bewley and Ralph Edwin Mikkelson. He was the youngest of three children. He entered into rest on March 4, 2008, at his home in Chubbuck, Idaho, surrounded by his family. He had a long, hard battle with cancer. He grew up in Bridgeport, Neb., and the surrounding area. He graduated from Bridgeport High School where he met his first love, football. He played in high school and was an ardent football fan until his dying day, but was most enthusiastic when his grandson, Cody, and granddaughter, Madison, played on local teams. After high school he attended Chadron State College and then worked for Reed Construction, traveling around Wyoming. On Oct. 2, 1965, he married Sandy McKenzie in Rock Springs, Wyo.
They were the proud parents of two boys, Douglas R. Jr. and Stephan P. They were later divorced. He then married Sharon Sturit and had two stepsons, Tom and Tim. They too were divorced. In the last five years of his life he had the love and companionship of a life long friend, Jerry Ann Chandler.
They enjoyed rock hunting, camping and, traveling with friends and family. His favorite activities usually included grandchildren. He was a member of St. Paul's Catholic Church in Chubbuck. Doug was the owner and operator of Doug's Excavation Inc. He was hardworking and honest and admired by many.
He is survived by two sons and their families; Doug and Shawna Mikkelson and daughter Madison and Steve and Annette Mikkelson and son Cody, all of Chubbuck; stepsons Tim Sturit of Seattle and Tom Hodley of Phoenix,, a brother, Marvin Mikkelson of Arvada, Colo., and a sister, Darlene Gilbert of Montgomery, Ala., and his companion, Jerry Ann Chandler.
Funeral services were held at 11 a.m. on Monday, March 10 at Colonial Funeral Home, 2005 S. Fourth Ave, Pocatello, Idaho. The family met with friends from 9:30 a.m. to 10:45 a.m. prior to the services on Monday. Interment was at Viola Cemetery in LaBarge, Wyo. on Tuesday, March 11 at 1 p.m.
See The Archives for past articles.
---
Copyright © 2008 Pinedale Roundup
All rights reserved. Reproduction by any means must have permission of the Publisher.
Pinedale Roundup, PO Box 100, Pinedale, WY 82941 Phone 307-367-2123
editor@pinedaleroundup.com