From the pages of
Pinedale Roundup
Volume 104, Number 33 - August 16, 2007
brought to you online by Pinedale Online
---
Obituaries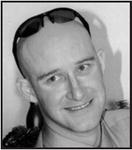 CORY MACK GRAY
CORY MACK GRAY
Cory Mack Gray was born on June 25, 1979, in Ogden, Utah, the first child of Ted and Kathy Gray. He returned to his Heavenly Father on Aug. 12 in Big Piney, Wyo. Cory loved riding horses, participating in 4-H, hunting, fishing and everything else that could be done outside.
Cory attended South Rich Elementary and graduated from Rich High School in 1997 where he played football and wrestled. He attended college at Utah State Univrsity in Logan. Cory also received his Eagle Scout Award. He loved to play and tease with his niece and nephew and liked all little kids. His playful and happy demeanor endeared him to everyone. To Cory, a stranger was just a friend he hadn't met yet.
He is survived by his parents, Ted and Kathy (Kennedy) Gray, of Big Piney; sisters Jennifer (Josh) Wilson and Rachel (Jake) Staley; niece Haley and nephew Kelby of Big Piney; grandparents Bill and Dorothy Gray of Randolph, Utah, and Eunice Warren of Evanston, Wyo.
A visitation will be held Thursday, Aug. 16, from 10 a.m. to 10:45 a.m. at the Randolph Church. The funeral will follow at 11 am. Interment will be in the Randolph Cemetery. Arrangements are under the direction of Covill Funeral Home in Pinedale, Wyo.
---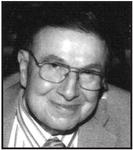 JOHN M. SULENTA
JOHN M. SULENTA
Pinedale resident John M. Sulenta, 80, passed away Thursday, Aug. 9 in Pinedale. As per his wishes, cremation has taken place under the direction Of Covill Funeral Home. A memorial service will be held Saturday, Aug. 18 at 2:30 p.m. at White Pine Ski Resort near Pinedale. A gathering of family and friends will follow immediately after the service from 3 p.m. to 6 p.m. at the resort.
---
JERRY E. TULLY
Jerry E. Tully of Fallon, Nev., passed away on Tuesday, Aug. 7 by reason of a stroke.
Cremation will take place and no services are to be held at his request. Jerry was born to Lewis and Pauline Tully on Jan. 25, 1926, in Chico, Calif. He served honorably in the U.S. Navy after enlisting in 1943 and saw combat on a destroyer in the Pacific.
After the war, he married his high school sweetheart, Elaine Kingston. Upon retirement from 25 years of law enforcement, he and Elaine ran cattle and sheep for many years in Idaho before moving to Wyoming and finally to Fallon, Nev.
He was a life member and staunch supporter of the NRA. Survivors include his wife Elaine; son and daughter-in-law, Ryan and Kenta Tully; daughter Cheryl Ann Tully; sister, Maxine Temby; along with three grandchildren and six great-grandchildren; and one niece Joey Smith.
Arrangements are under the direction of The Gardens Funeral Home, Crematory, Cemetery, 2949 Austin Highway, Fallon, Nev.
---
JIM WELLS
A memorial service for Jim Wells will be held at 4 p.m. on Saturday, Aug. 18 at St. Andrews in the Pines Episcopal Church. There will be a gathering at the VFW following the service.
---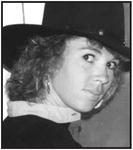 LISA L. WISE
LISA L. WISE
Lisa L. Wise, 45, of Big Piney, Wyo., passed away Sunday morning Aug. 12 at the Sublette Center in Pinedale after a valiant battle with cancer. Lisa was born on Sept. 6, 1961, in Louisville, Miss. She graduated high school from Picaune Memorial High School. After graduation she moved to Wyoming and attended Western Wyoming Community College in Rock Springs, Wyo.
She later moved to Big Piney, Wyo., and worked at Burney's Grocery Store. She loved Big Piney and enjoyed hiking, fishing, hunting and all the outdoor activities that this part of the country has to offer. She just loved being out in nature. She was a member of the Pine Grove Baptist Church in Mississippi and was a member of the Hell Hole Archers for a short time with her son, Adam.
She is survived by her son, Adam Nash of Big Piney, mother Janice Wise of Cheyenne, Wyo., and aunt and uncle Mary Anne and Charles Kirk.
She is preceded in death by her son Tommy, her grandfather, Luther Earl Wise, and her uncle, Wayne Wise. A memorial service will be held at a later date.
See The Archives for past articles.
---
Copyright © 2007 Pinedale Roundup
All rights reserved. Reproduction by any means must have permission of the Publisher.
Pinedale Roundup, PO Box 100, Pinedale, WY 82941 Phone 307-367-2123
editor@pinedaleroundup.com