From the pages of
Pinedale Roundup
Volume 104, Number 28 - July 12, 2007
brought to you online by Pinedale Online
---
Obituaries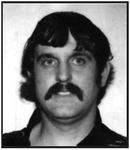 SCOTT T. WILLIAMS
SCOTT T. WILLIAMS
Scott T. Williams died at his home in Riverton on Thursday, July 5, 2007, at the age of 46. According to his wishes, cremation has taken place and a memorial service is tentatively planned for the week of July 16 in Pinedale.
Scott Thomas Williams was born in San Antonio, Tex., on Jan. 2, 1961, the son of Henry Thomas Williams and Charmayne (Montague) Williams. He grew up in Henefer, Utah, and Pinedale, being graduated from Pinedale High School with the Class of 1979.
Mr. Williams had worked in the oil fields for 20 years in Wyoming, Colorado, Alaska, and the Dakotas. Most recently, he was a motor hand in the oil industry out of Riverton. Mr. Williams was affiliated with the Jehovah's Witnesses.
His family said he enjoyed hiking, hunting, fishing, collecting guns, prospecting, and doing mechanical work.
Survivors include a sister, Donna Ecklund of Pinedale; brothers, Paul Williams and his wife Lorraine of Rockwell, Texas, Hank Williams and his wife Maura of Pinedale, Charlie Williams and his wife Lisa of Coeur d'Alene, Idaho,and Roger Williams of Anchorage, Alaska; nephews, Jeremy, Charlie, and Cory Williams; niece, Abby Williams. He was preceded in death by his parents and a brother, Tom Williams.
Online obituaries are available and condolences for the family may be made at: thedavisfuneralhome.com
Arrangements are under the direction of the Davis Funeral Home of Riverton.
---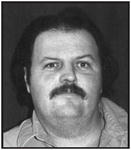 JERRY KINNAMON
JERRY KINNAMON
Jerry Kinnamon, 40, passed away Wednesday July 4, 2007 at his home in Marbleton. He was born April 26, 1967 in Phoenix, Arizona to Stan and Kay Kinnamon. He spent his early childhood in Phoenix and moved with his parents to Big Piney where he attended Big Piney High School. He later moved to Montana to work. There he met his wife Carolyn Umphrey. They were married August 25, 1989 in Missoula. Together they had five daughters Alicia, KayLe, Angelique, and twin daughters Jenny Lee and Jeanette Lynn that passed away at birth.
He lived in Marbleton off and on for several years. He worked for Step By Step out of Boulder, Wy.
He was an outdoors person that enjoyed hunting, riding horses, four wheelers and snowmobiles. He was a member of the Hell Hole Archery Club.
He is survived by his wife Carolyn; three daughters Alicia, KayLe, and Angelique; Parents Stan and Kay; Brother David and sister-in-law Vash.
He is preceded in death by his twin daughters Jenny Lee and Jeanette Lynn. A memorial funeral service was held Wednesday July 11 at 12 noon at Covill Funeral Home in Pinedale. Larry Ribley conducted the services.
See The Archives for past articles.
---
Copyright © 2007 Pinedale Roundup
All rights reserved. Reproduction by any means must have permission of the Publisher.
Pinedale Roundup, PO Box 100, Pinedale, WY 82941 Phone 307-367-2123
editor@pinedaleroundup.com