From the pages of
Pinedale Roundup
Volume 104, Number 10 - March 8, 2007
brought to you online by Pinedale Online
---
Obituaries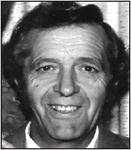 ROBERT HOLLY CHASE
ROBERT HOLLY CHASE
Robert Holly Chase, age 69, Benton City, Washington died at his daughter's home in Laramie, Wyoming on February 20, 2007 from cancer. He was born in Ainsworth, Nebraska on December 28, 1937. He grew up on the family ranch near Elsmere, Nebraska.
He attended country schools through elementary and graduated from Halsey High School in 1955. After graduation Robert enlisted in the Air Force. When his service with the Air Force was complete, he moved back to Nebraska where he met Coleen McIntyre in Broken Bow. They were married in 1962. They moved to St. Francis, South Dakota where he worked on a large cattle ranch. It was here that he met Jack Schwabacher from Wyoming. Jack had several cattle quarantined at the ranch in St. Francis due to some blood samples being frozen. Robert tended to these cattle, and Jack was impressed with his abilities. Jack mentioned if he ever wanted to work in Wyoming, he could get him a good job. Not
much later Robert received a letter from Buss Fear inviting him to come to Big Piney, Wyoming and work for Fear Ranches.
Robert and Coleen moved to Big Piney with their two small children Lesa and Gerry in 1965. They worked with Buss Fear for four years, and during that time a strong friendship developed between Robert and Buss.
In 1970, Robert and Coleen built Chase's Drive-In. This occurred after a Sunday trip into town when the local restaurant didn't have any ice cream. Robert proclaimed he would build his own restaurant so he could have ice cream whenever he wanted. Robert and Coleen owned and operated the drive-in for twelve years. During this time Robert also worked in the oilfield on drilling rigs. They sold the drive-in in 1982 and then retired to Leavenworth, Washington in 1983.
While in Leavenworth, Robert helped people train their horses, drove teams of horses for sleigh rides during Christmas, helped a local outfitter with hunting and camping trips, and worked with orchards grafting fruit trees and helping out during harvests. In 1991, Robert and Coleen divorced, and Robert moved to some property outside of Benton City, Washington where he raised goats to satisfy his need to work with livestock.
He would give his goat's milk away to the Senior Citizens so they wouldn't have to pay high prices. In addition to grain and hay, his goats also consumed plenty of discarded breads, pastries, licorice and other grocery items which had outlived their shelf life. He also made sure there was apple bark for them to browse. The Senior Citizens in the West Richland area would often comment on how delicious his milk tasted.
Robert enjoyed firearms, working with leather, animals, and helping people. He was a member of Zion Lutheran Church in Laramie, Wyoming, and he was instrumental in helping to establish Peace Lutheran Church in Marbleton, Wyoming. He passed this faith on to his children. Robert is survived by his siblings John (Twila) Chase of Washington, Ken Chase, Erma (Mike) Davis of Nebraska, Emma (Ralph) Grimes from Florida, Sister-in-Law Janet Chase of Missouri, one daughter Lesa (Gary) McQuay, one son Gerry (Debbie) Chase, four grandchildren Charles Chase, Zachary Cary, Chelsea Chase, and Mac McQuay. Two great-grandchildren Taylor and Hailey Cary all from Wyoming. Robert was preceded in death by his parents Rex and Revia and one brother Gary Chase. The "Cowboy" will be remembered as a gentle person.
---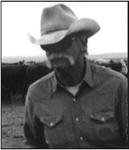 GORDON W. BRAY, SR.
GORDON W. BRAY, SR.
Graveside services were held for Gordon W. Bray Sr. on Wednesday February 28th, 2007 at 1:00 p.m. at the Plainview Cemetery in Big Piney, Wyoming.
Gordon passed away February 26th at his home in Big Piney. He was born in Kemmerer, WY on December 21, 1939 to Frank and Helen (Webb) Bray. Gordon's first five years were spent at the Winkelman Place on Cottonwood. The next five years were spent at the Sykes place on South Piney. The rest of his years he lived at the Bray Ranch on Middle Piney where he did what he loved --- ranch.
Two years after graduating from Big Piney High School he married Beth A. Parsell at the Community Congregational Church on August 6, 1960. They had two children, Katherine Jean and Gordon William Jr.
He was a member of the Community Congregational Church, Big Piney Lodge #47, Big Piney Order of Eastern Star #42, Korein Shriners, Knights Templar, Commandry, and Green River Cattlemen's Association. Gordon is survived by his wife Beth A., daughter Katherine (Wayne); son Gordon W. (Paulette), and grandchildren Tucker, Hadley, Shae, and Wes.
He is preceded in death by his parents Frank and Helen (Webb) Bray and brother Frank.
Memorial contributions may be sent in memory of Gordon W. Bray Sr., C/O Community Home Care, P.O. Box 4460, Marbleton, WY 83113.
How Green Was My Valley: "Men Like our Husbands, Fathers, and Granddads cannot die. They are with us still, real in memory as they were in flesh, loving and beloved forever.
---
SARAH AGNES MARKHAM HILTON
Long–time Pinedale resident, Agnes Hilton died Feb. 14, 2007 in Sebastopol, California. She celebrated her 90th birthday with her family in California on May 5, 2006. Agnes was born in Cody, WY, daughter of Cody pioneer sheep rancher and banker P.E. Markham and Minnie Jubb Markham. After graduating from Cody High School, she left Wyoming to attend Pomona College in Claremont, California where she earned a B.A. with a major in Sociology.
She returned to Wyoming and worked as Director of Welfare in Hot Springs County until her marriage to David Butler Hilton Jr. Mr. Hilton's work with the Wyoming Highway Department took them to several Wyoming communities until he entered military service in World War II. After Mr. Hilton's return from the Pacific war, they moved to Pinedale where they raised their three daughters.
Agnes taught in the rural school in Boulder and taught upper elementary grades in the Pinedale schools for several years. She was interested in and involved with many community activities. She served as a clerk with the Selective Service Board, was a member of the Pinedale School Board and helped establish the first library in Pinedale.
She was Past Matron of the Order of Eastern Star and a member of the DAR. She played Bridge, enjoyed genealogy and was an avid knitter and reader. She enjoyed traveling and took several trips abroad as well as family road trips to Mexico. She attended the Pinedale Congregational Church. For the last several years, she spent winters in Sun City, AZ where she enjoyed computer club, genealogy and AAUW. She attended the First Presbyterian Church in Sun City.
Agnes is survived by her sister, Altamae Markham and niece, Virginia Mees of Cody, her daughters, Jane Frances (Del) of Sebastopol, CA. Katherine Hilton of Adana, Turkey, Helen Hilton of Denver, CO. two grandchildren, Jennifer Markham Frances (Andrew Sniderman) of Lafayette, CA, Matthew Hilton Frances, M.D. (Shara Kaufman) of Sacramento, CA and three great grandchildren, Rachel Frances Sniderman, David Hilton Sniderman and Greta Kaufman Frances.
A memorial service will be held in Pinedale in August.
---
FRANCIS A. RATHBAND
Francis A. "Frank" Rathband, age 73, of Cora, WY died Thursday Feb. 22, 2007 at the St. John's Hospital in Jackson.
Frank was born August 29, 1933 in Dublin, Ireland the son of Joseph and Margaret (Hoban) Rathband. He immigrated to the U.S. in 1954. He became a U.S. citizen after serving two years in the U.S. Army. He was married to Marie Ann Drahota and they lived in California for 30 plus years before moving to Cora, WY eleven years ago.
Frank worked as a mechanic in the maintenance department of a large greenhouse company. He had been a Catholic and a member of the National Rifle Association. In addition to his wife, Marie, of the home, he is survived by their three daughters: Erin Rathband Smith of Alpine, Wy; Kelly Marshall of Hayden Lake, ID; Siobhan Rathband of Long Beach, CA and three grandchildren.
Following cremation by Valley Mortuary, Jackson, Wy , private family services will be oheld at a later date.
See The Archives for past articles.
---
Copyright © 2007 Pinedale Roundup
All rights reserved. Reproduction by any means must have permission of the Publisher.
Pinedale Roundup, PO Box 100, Pinedale, WY 82941 Phone 307-367-2123
editor@pinedaleroundup.com