From the pages of
Pinedale Roundup
Volume 103, Number 16 - December21, 2006
brought to you online by Pinedale Online
---
Obituaries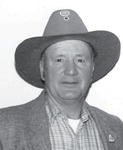 Bob Skinner
Robert (Bob) R. Skinner
age 77, passed away in the early morning hours of December 16, 2006 at the Wyoming Medical Center after a lengthy illness. At his wishes, Bob has been cremated and there will be a memorial service held at a later date.
Robert Richard Skinner was born in Cheyenne, Wyoming on November 20, 1929 to Clem and Viola Skinner. His family moved to the Pinedale, Wyoming area in 1936 where his father started the Boxed K dude ranch at Soda Lake outside Pinedale. Clem later moved the outfitting business to Burnt Lake following World War II. Bob and his brothers grew up in the outfitting business helping their father.
Bob studied wildlife at the University of Wyoming before joining the Air Force between 1951 and 1955 where he was a survival instructor. He skied competitively Force, and later was a ski instructor and ski racing coach for many years at Sun Valley, Idaho and Jackson, Wyoming.
In 1956, Bob and his brother Monte bought their father out, and started Skinner Brothers Wilderness School and Outfitting. They were later joined by their younger brothers, and for forty-eight years the Skinner brothers shared their enthusiasm for the Wyoming wilderness and touched many lives.
In 1956, Bob married Doris Carnell. The couple lived in Pinedale during the summer camp and fall hunting seasons and moved to ski resorts in the winter. During that time they had three children. In 2005, Bob and his brothers were inducted into the Wyoming Sports Hall of Fame for their contribution to Wyoming skiing. Bob was also the Director of Mountaineering for the 1988 Wyoming Centennial Everest Expedition.
He is survived by his children; Orion Skinner of Parker, Colorado and Holly Skinner of Midvale, Wyoming, grandchildren Rebecca, Alyssa, Robert, Hannah, Sarah and Jacob. Survivors also include his brothers, Monte Skinner and Courtney Skinner of Pinedale, Wyoming, Quentin Skinner of Laramie, Wyoming, and Sherwood (Ole) Skinner of Sun Valley, Idaho.
He is preceded in death by his parents, his brother Clement (Bud), his wife Doris and his son Todd. Memorial donations may be made to the "Burnt Lake Foundation" which provides scholarships for youth to attend wilderness camps in the western U.S., care of Hudson's Funeral Home, 680 Mount Hope Drive, Lander, Wyoming 82520.
---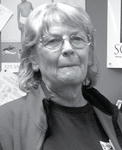 Gayle McMurry Kinnison
Gayle McMurry Kinnison
A memorial service will be held in early January 2007 in Pinedale, WY for Gayle McMurry Kinnison who died December 17, 2006 in Montecito, CA of a heart attack.
She was born March 5, 1949 in Casper, WY to W. N. and Ellie McGregor McMurry. She graduated from Natrona County High School in 1967 and attended Casper College and the University of Wyoming. She owned several businesses in Pinedale and Jackson, WY, and was a partner of the Warren Livestock Ranch in Cheyenne and Laramie. Gayle was also very active in community affairs in Pinedale, WY and throughout the state.
She was preceded in death by her mother,Ellie McGregor McMurry. She is survived by her father, W. N. McMurry and her step-mother, Doris of Casper; her son, A.O. Kinnison of Montecito, Ca. She is also survived by her brothers and sisters: Carol McMurry and her husband, Pat Spieles of Loveland, CO.; Mickey McMurry and his wife Susie of Casper, WY.; Victor McMurry of Pinedale, WY; and Susan Samuelson and her husband Doug, of Cheyenne, WY. She is also survived by her stepchildren Chelsea Smith and Jesse Kinnison and numerous nieces and nephews.
Memorials may be sent to the Wyoming Women's Foundation in care of the Wyoming Community Foundation, 313 S. 2nd, Laramie, WY 82070 or the charity of their choice.
---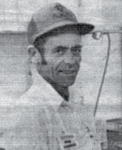 Ray Snow
Ray Snow
In Memoriam
Ray Snow (July 2, 1939 – November30, 2003)
Everyone that knew him had many stories to tell. In his own way he was very rich, but he didn't have a lot. It was just the kind of guy he was.
His horse, Joker, passed on in 2005, so that put it all in place. Ray and Joker are riding in the Hoback together again. Ray is sadly missed by family and friends.
See The Archives for past articles.
---
Copyright © 2006 Pinedale Roundup
All rights reserved. Reproduction by any means must have permission of the Publisher.
Pinedale Roundup, PO Box 100, Pinedale, WY 82941 Phone 307-367-2123
editor@pinedaleroundup.com