From the pages of
Pinedale Roundup
Volume 103, Number 12 - November 23, 2006
brought to you online by Pinedale Online
---
Obituaries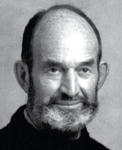 Hayden H. Huston
Hayden H. Huston
Hayden H. Huston, 'Toby', of Daniel and Salt Lake City died Thursday, November 16, 2006 in Salt Lake City with his wife Vani, his daughters Sandra and Tanya and his son-in-law Luke at his side. Hayden was born on July 19, 1924 in Daniel, Wyoming, the son of early Sublette County pioneers Joseph 'Tobe' and Jenny Huston. Though Hayden's career took him all over the world, Wyoming was always home.
Hayden enlisted in the Navy at the age of 17 immediately before the United States entered World War II. He served with distinction, earning a purple heart and was present on the battleship USS Missouri during the Japanese surrender. Following the war he began a career with the Diplomatic Service of the State Department and was stationed throughout the world until his retirement in 1989.
While stationed in Yugoslavia in the early 60's Hayden met Ivanka 'Vani' Mirkovic. They were married on October 9, 1962 in Belgrade. Vani and Hayden raised their daughters on five continents. Upon Hayden's retirement in 1989 they divided their time among Daniel, Salt Lake City and Yugoslavia.
Hayden was passionately interested in the history of Sublette County and co-authored several books, including a two-volume history of Daniel. He researched and marked graves of early pioneers throughout the county. Upon the 100th anniversary of his father's arrival in Sublette County Hayden established a higher education scholarship in his honor. The Hayden Huston scholarship is given to a Sublette County youth each year.
Hayden is survived by his wife Ivanka, daughters Sandra Huston- Kelly and her husband Luke, Tanya Williams and her husband Norm, and granddaughter Aleksandra. He is also survived by his sister Ellen Reed of Pinedale. He was predeceased by his parents and his older brother Jay. A graveside service will be held at the Daniel Cemetery at noon on Saturday, 25 November 2006 with a reception to follow at the home of Ellen Reed in Pinedale (565 South Tyler Ave).
---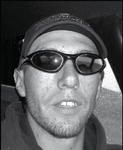 Nathan Dean Murphy
Nathan Dean Murphy
Nathan Dean Murphy, 23, of 609 Sage Street, Marbleton, Wyoming passed away on November 15, 2006. He was a longtime resident of Marbleton, Wyoming and former resident of Riverton, Wyoming.
He was born on March 27, 1983 in Riverton, Wyoming, the son of William Dean and Sonya Irene Duncan Murphy.
Mr. Murphy attended school in Riverton and Big Piney, Wyoming. He worked as a heavy equipment operator in the construction industry. Mr. Murphy enjoyed snow machining, dirt bike riding, hunting, fishing, he was a daredevil. He also enjoyed spending time with his family and friends.
Survivors include his parents of Marbleton, Wyoming; one sister Cherie Murphy of Marbleton, Wyoming; girlfriend Kim Hennek of Big Piney, Wyoming; Maternal Grandfather Jerry Duncan, of Hudson, Wyoming and several aunts, uncles and cousins. He was preceded in death by his paternal grandparents, maternal grandmother and two cousins.
There will be a gathering for family and friends in remembrance of Nathan on Saturday, November 25 at 1 p.m. at 609 Sage Street (Billy's shop) in Marbleton, Wyoming.
---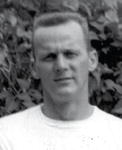 Thomas Bird Lake
Thomas Bird Lake
Thomas Bird Lake, 79, of 333 North Bridger, Pinedale, Wyoming passed away on Saturday, November 18, 2006 at the Memorial Hospital of Sweetwater County.
He was born on March 6, 1927 in Green River, Wyoming the son of the late Roy K. Lake and Edna F. Bird. Mr. Lake attended schools in Cheyenne, Wyoming and was a graduate of the Cheyenne High School with the class of 1945.
He served in the Coast Guard during World War II. Mr. Lake was employed as Locomotive Engineer of the Union Pacific Railroad for forty-five years until his retirement in 1988.
Survivors include one son Robert Kenneth Lake and wife Joane of Price, Utah; one daughter Terri S. Turnwall of Rock Springs, Wyoming; one sister Mary Lou Vanderpool and husband Paul of San Diego, California; five grandchildren,Tom Lake and wife Kristy, Melanie Lake, Chris Turnwall, Toni Turnwall and Kelly Turnwall and 2 great-grandchildren, Payton Turnwall and Kyndall Turnwall.
He was preceded in death by his parents and one sister, Phyllis Kalivas. Following cremation at the Vase White Mountain Crematory, memorial services will be conducted at a later date.
See The Archives for past articles.
---
Copyright © 2006 Pinedale Roundup
All rights reserved. Reproduction by any means must have permission of the Publisher.
Pinedale Roundup, PO Box 100, Pinedale, WY 82941 Phone 307-367-2123
editor@pinedaleroundup.com