Welcome to Pinedale Hockey!
See our website at www.PinedaleGlaciers.com for game schedules and scores
Games are played at the Sublette County Ice Arena, 1219 W Washington St, on the southwest end of Pinedale, 307-367-6313.
October/November 2010 Ice Arena Schedule (text schedule)
October/November 2010 Ice Arena Schedule (graphic chart)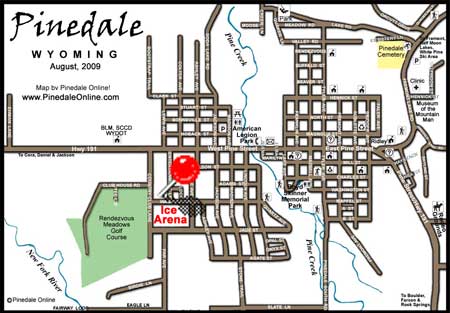 The Pinedale Hockey Association provides an opportunity for recreational level hockey competition for kids ages 5 through 17. Co-ed Adult and Men's Teams are also available for adult players. We are affiliated with USA Hockey, the national governing body for the sport of ice hockey in the United States. Our program is designed to provide a safe, responsible environment for the conduct of ice hockey with an emphasis on sportsmanship, skill development and teamwork. We play teams from Jackson, Rock Springs, eastern Wyoming, and sometimes Idaho, Utah and Colorado.