From the pages of
Sublette Examiner
Volume 8, Number 27 - September 25, 2008
brought to you online by Pinedale Online
---
Obituaries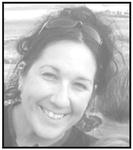 REBECCA 'BECKY' CHOUINARD
REBECCA 'BECKY' CHOUINARD
Rebecca "Becky" Chouinard, 33, lost her valiant, courageous battle with breast cancer on Tuesday, September 16, 2008 at the Glendive Medical Center in Glendive, Montana, surrounded by loved ones.
Visitation was held on Thursday, September 18, 2008 at the Silvernale-Silha Funeral Home in Glendive, Montana. Funeral Services were held on Friday, September 19, 2008 at the Zion Lutheran Church in Glendive, with Reverend Joel Arndt officiating. Interment will follow in the Dawson County Cemetery in Glendive. Silvernale-Silha Funeral Home of Glendive is entrusted with arrangements.
Becky was born July 20, 1975, in Riudoso, New Mexico, the daughter of John Joseph and Lynn Mallette (Jonas) Fernandez. They later moved to Big Piney, Wyoming, where she attended school and graduated from Big Piney High School with the class of 1993. Becky moved to Terry, Montana, in 1995, where she met the love of her life, Rod Chouinard. They moved to Glendive in 1996 and were married in Makoshika State Park on September 9, 1999. They were blessed with two beautiful children, Lydia Lynn in 2002 and Cale Louis in 2005. Becky had worked as the Clerk of City Court, for the past 2 years.
Becky loved the holidays, especially St. Patrick's Day and Halloween. Halloween was her favorite holiday and she always enjoyed dressing the kids up, and herself too. Becky had a great love for animals, dressing up, shopping, going to races, and riding motorcycles. She also enjoyed fishing, camping, cooking, gardening, going to concerts and reading. She had been a member of the Lower Yellowstone Chapter of ABATE of Montana for over 13 years, and had served two different terms as Treasurer. Her greatest love of all was being around people, especially her two children.
Becky was preceded in death by her father, John Fernandez and her maternal grandfather, Buck Mallette.
Becky is survived by her husband of 9 years, Rod Chouinard, of Glendive; her children; Lydia and Cal of Glendive; her mother, Lynn (Shayne) Jonas of Terry, her sister; Jennifer (Anthony) Schott of Duncan, South Carolina; her maternal grandmother, Donna Mallette of Wright, Wyoming; her paternal grandmother, Louise Fernandez of Mineral Hills, New Mexico, numerous aunts, uncles, brothers-in-law, sisters-in-law, nieces, nephews, and many, many close friends.
Becky brought a lot of joy to everyone. She did not want those left behind to be sad. She would want them to celebrate the good times they had with her, forget the bad, and remember her in her most vibrant times. The family thanks everyone who said a prayer or just had a good thought for her.
Remembrances and condolences can be shared with the family at: www.silvernalesilhafuneralhome.com
---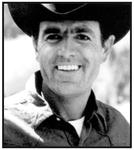 GEORGE LEWIS MCQUAIN
GEORGE LEWIS MCQUAIN
Big Piney resident George McQuain, 83, passed away Monday morning September 15, 2008 in Big Piney due to complications from cancer. He was born May 11, 1925 in Clendenin, West Virginia to
Lewis and Lilly McQuain. He joined the U.S. Navy when he was 16 years old and served during WWII. He came to Sublette County in the early 1960's and married and raised a family of three children here. He was a hard-working rancher that loved life on the ranch and the open range. He also enjoyed participation and recreation in rodeos and competition events.
He is survived by his three children Tammie and Robert McQuain of San Diego, Ca; and George Jr. (Janneke) McQuain of Bluffdale, TX; and two grandchildren Grady and Mackenzi.
A graveside funeral service was held Friday September 19th in the Plainview Cemetery in Big Piney. Spencer Nichols conducted the services and the American Legion Dee Fox Post #78 presented the Military Honor Guard.
See The Archives for past articles.
---
Copyright © 2002-2008 Sublette Examiner
All rights reserved. Reproduction by any means must have permission of the Publisher.
Sublette Examiner, PO Box 1539, Pinedale, WY 82941 Phone 307-367-3203
examiner@wyoming.com