From the pages of
Sublette Examiner
Volume 8, Number 26 - September 18, 2008
brought to you online by Pinedale Online
---
Obituaries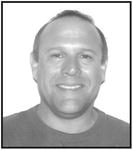 MICHAEL ANTHONY LAMBERT
MICHAEL ANTHONY LAMBERT
Pinedale resident Michael Anthony Lambert, 49, passed away September 11th at his home in Pinedale. He was born November 22, 1958 in Manhattan, New York. He graduated from high school in Yuma, Arizona in 1976. He attended college in Arizona and Wyoming at Yuma College and Western Wyoming Community College. He faithfully served his country in the United States Marine Corps. He was a member of the Catholic Church. He loved music and the outdoors and he once said he found his true home and love in Wyoming.
He is survived by Melody Hoggan, his love and companion; his mother Lucy Lambert; brother Joe Lambert; step father Fred Shaughnessg and his sisters on the east coast. He is preceded in death by his father and grandparents.
A memorial funeral service was held Tuesday September 16th at 1 p.m. at Covill Funeral Home in Pinedale. Father Lucas Kazimiro Simango of the Our Lady of Peace Catholic Church conducted the services.
---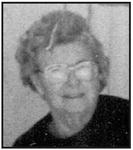 VIVIAN MARIE ZAVATSKY HUMPHREYS
VIVIAN MARIE ZAVATSKY HUMPHREYS
Vivian Marie Zavatsky Humphreys passed away Friday August 22, 2008 at the Sublette Center in Pinedale. Vivian was born September 23, 1923 in Chicago, Ill to Stephen and Vera Zavatsky. She grew up and attended schools in Grovers, Ill. She graduated from Downers Grove Community School on May 28, 1942 and attended Blackburn College in Carlinville, Ill. She was an insurance underwriter for several years. She later moved to Logan, Utah, and took more college courses.
In 1984 she met Arden Humphries, moved to Marbleton and they were married in 1985. Together they opened A&V auto parts in Marbleton. They worked side by side until retirement in 1996.
Vivian enjoyed the outdoor life including camping, fishing and hunting. She also enjoyed dancing, traveling and cooking. Most of all, Vivian loved spending time with her family.
She is survived by her husband, Arden of Marbleton; brother Courtney (Ruth) Morgan of Los Angeles, CA; three sons Donald (Leslie) Stormoen of Las Vegas, NV; Randy, (Dawn) Bickmore of Las Vegas, NV; and Bradley (Terry) Humphreys of Millville, UT; two daughters Diane (Alan) Lewis of Logan, UT and Anna (Gerard) Heronema, of Westminster, CO; 18 grandchildren 34 greatgrandchildren and 3 great-great grandchildren.
She is preceded in death by her daughter Beverly Louise Gallian; son Deemar Evan Humphreys; and grandson Carson Barraclough. Vivian was a beloved wife, sister, mother, and grandmother. She will be missed dearly and forever in our hearts.
Funeral services were held in Logan, Utah and interment took place in the Milville Cemetery. A memorial service will be held for Vivian on Saturday September 20th at the L.D.S. Church in Big Piney at 12 noon and a luncheon will follow the service at the church.
Family suggests memorial contributions be made to the Alzheimers Foundation, by phone (801) 265-1944 or online at www.alz.org/utah/in_my_community_donate. asp. Condolences may be sent to the family online at www.allenmortuaries.net.
See The Archives for past articles.
---
Copyright © 2002-2008 Sublette Examiner
All rights reserved. Reproduction by any means must have permission of the Publisher.
Sublette Examiner, PO Box 1539, Pinedale, WY 82941 Phone 307-367-3203
examiner@wyoming.com