From the pages of
Sublette Examiner
Volume 8, Number 14 - June 26, 2008
brought to you online by Pinedale Online
---
Obituaries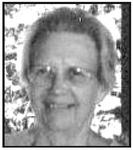 Mary Caroline (Brookshire) Jorgensen
Mary Caroline (Brookshire) Jorgensen
Mary Caroline (Brookshire) Jorgensen, 70, of Prineville, Ore., passed away peacefully at her home on June 19, 2008, with her family by her side. Memorial services will be held at Whispering Pines Funeral Home Chapel on Sunday, June 22, 2008 at 4 p.m.
Mary was born on Jan. 20, 1938, to Howard and Mary "Ruth" Brookshire in Rock Springs, Wyo. She graduated from High School in Rawlins, Wyo., in 1957 and attended Abilene Christian College in Abilene, Texas, for one year. She married Carl Ray "Bud" Jorgensen on July 9, 1960, in Rawlins. She was a loving housewife and Mother. Mary cooked for many ranch hands at their ranch in Thermopolis, Wyo., and Pinedale, Wyo. Mary and "Bud" lived for many years at their ranch in Pinedale where they raised their family. In 1994 they moved to Globe Arizona and in 1999 moved to Prineville to be closer to her family. Mary was a past Worthy Matron of Eastern Star of Pinedale. She enjoyed reading, baking and listening to music, keeping in touch with her family and spending time with her family.
Mary is survived by her husband, "Bud" Jorgensen, of Prineville; son, Nels, and his wife, Shannon, of Klamath Falls, Ore.; daughter Carol Kammeyer and her husband Dale of Prineville; son Carl Jorgensen of Prineville; and son Scott Jorgensen of Greenville, S. C.; her grandchildren Ryan (Jodi) Lee; Erin (Ryan) Lee; Bowdie Ward and Kylee Jorgensen, Dan (Stephenie) Kammeyer and three great grandchildren Tyler Lee; Nyomi Dunn and Serenity Kammeyer. Mary is preceded in death by her parents, Howard and Ruth Brookshire, and son-inlaw, Bobby Lee, and she lost her loving daughter, Julie Lee, in 1996.
She will be remembered most for her caring spirit and the way she touched so many lives.
Mom, we would like to thank you for your great sense of humor and your devoted love of family. We will miss you. Memorial contributions may be made to Pioneer Memorial Hospital Hospice at 1201 NE Elm Street, Prineville, OR 97754. Whispering Pines Funeral Home will be in charge of the services. 541-416-9733.
---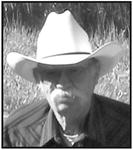 John Buyer
John Buyer
Just six days after Father's Day we lost our Dad, Mick Buyer. Mick died June 21, 2008, in Colorado Springs, Colo., with his loving family by his side.
John Robert "Mick" Buyer was born on Dec. 12, 1931, in Fairplay, Colo., where he was raised. After serving his country in the Korean War, he returned to Fairplay to help run the family ranch. There he met and married Margie Yates from Colorado Springs.
After the birth of their two children, John David and Melody Ann, the family moved in 1964 to the O BAR Y Ranch in Cora, Wyo. He ran a cow/calf operation and fed elk for the Wyoming Game and Fish Department in the Upper Green River Valley for the next 24 years. Mick and Margie also owned and operated a ranch in southern Arizona.
After shoveling snow and fighting moose, he and his wife, Laurie Wagner Buyer (Jameson), finally decided to go south to the DM ranch near Fairplay. There he continued to live out his life as he chose with a loyal cow dog by his side and with daily walks to the river to check the hay.
Mick is survived by his son and daughterin-law, John and Mary Ann Buyer, of Elizabeth, Colo.; his daughter and son-in-law, Melody and Dan Skiver of Nogales, Ariz.; granddaughter Jennifer Buyer of Elizabeth; grandchildren Savanah D. and Sid Ross Skiver of Nogales; niece Jeanne Coil of Nogales and Randy Coil and family of Monticello, N. M. Mick was preceded in death by his father, John H. Buyer, his mother, Mary M. Buyer, and his sister and brother-in-law, Arlene and Walt Coil.
A funeral service will be held on Saturday, June 28, 2008, at 10:30 a.m. at South Park Chapel. Interment will be in Fairplay cemetery. Arrangements are under the direction of Runyan Mortuary of Buena Vista, Colo.
---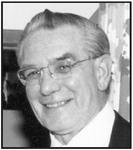 William Vladimir Pryich
William Vladimir Pryich
William Vladimir Pryich, M.D., 79, of Rock Springs, Wyo., passed away on June 20, 2008, at his home with his family at his side. He was born on June 26, 1928, in Rock Springs, Wyo., the son of the late Ilija and Boja Dozet Pryich. He was the ninth of 11 children.
Dr. Pryich attended school in Rock Springs and was a 1946 Rock Springs High School graduate. He attended the University of Denver, graduating with a Bachelor of Science degree in 1950. He married Idele Klonizos on Aug. 30, 1953, in Rock Springs, Wyoming. Dr. Pryich was accepted into Creighton University Medical School in Omaha, Nebraska and graduated with a Doctor of Medicine in 1956. He completed his internship at St. Catherine's Hospital in Omaha, Neb., in 1957.
Dr. Pryich wanted to practice medicine in his hometown. He had his own private practice in Rock Springs for 37 years and loved delivering babies. There were at least 800 documented babies delivered during his career. Many of those delivered are still residents of Rock Springs, Green River, Pinedale, Eden Valley, and the Bridger Valley. Following his retirement from private practice, he was employed at the Memorial Hospital of Sweetwater County where he assisted in Surgery for 12 years. He enjoyed the phone calls that caused him to drop everything to help his colleagues well into his 70s. He finally retired in 2006.
Dr. Pryich enjoyed spending time with family and friends, hunting south of Rock Springs and in the North Horse Creek area, fishing while at the cabin in Pinedale, having lively political discussions, and teaching the history of Rock Springs and Serbia. His dream was to win the Wyoming Lottery! He was a member of the Wyoming Medical Society, American Medical Association, B.P.O. Elks Lodge, Fraternal Order of Eagles, Oddfellows and National Rifle Association. Although Serbian, Dr. Pryich was also a member of the Pan-Cretan Association Minos Chapter. Dr. Pryich was a member of Holy Trinity Greek Orthodox Church in Rock Springs, Wyo.
Survivors include his wife of 54 years, Idele Pryich of Rock Springs; son George Pryich and wife Angelina of Rock Springs; daughter Ann Marie Pryich-Olson and husband Ron of Mill Creek, Wash.; sisters Helen Matozevich of Rock Springs and Mary Keranen of Portland, Ore.; brothers Milan "Beeky" Pryich and wife Katherine and Alex "Fatty" Pryich and wife Lillian all of Rock Springs; sister-in-law Edna O'Dell Pryich of Casper, Wyo.; brothers-in-law Bob Dowdy and Joe Manatos and wife Mary all of Rock Springs, John Klonizos and wife Rita of West Valley City, Utah, and Bill Klonizos of South Jordan, Utah; godfather Bill Markisich of Longview, Wash.; special friend Chance; and many nieces, nephews, cousins, kumovi, and friends.
He was preceded in death by his parents; sisters Smilga Pryich, Daisy MacPheators, Sophie Lemich, and Patsy Dowdy; brothers George "Judy" Pryich and Mike "Brink" Pryich; sisters-in-law Molly Brown Pryich and Evelyn Fontana; brothers-in-law Mike Matozevich, James MacPheators, George Lemich, Raleigh Keranen, and Mike Klonizos; niece Kathy Lee Dalton, and nephew Victor Fontana.
Funeral Services will be conducted on Saturday, June 28, 2008, at 11 a.m. at the Holy Trinity Greek Orthodox Church, 405 "N" Street, Rock Springs. A prayer service will be conducted on Friday, June 27 at 7 p.m. at the Vase Chapel, 154 Elk Street, Rock Springs. Graveside Services and Interment will be in the Rock Springs Municipal Cemetery. Friends may call on Friday from 2 p.m. until 8 p.m. at the Vase Chapel and on Saturday morning until time of funeral services.
The family of William Vladimir Pryich, M.D., respectfully suggests that donations in his memory be made to Holy Trinity Greek Orthodox Church, P.O. Box 14, Rock Springs, WY 82902 or Hospice of Sweetwater County, 809 Thompson Street Suite D. Rock Springs, WY 82901.
May your memory be eternal. Vecnaja Pamjat, Tata.
---
Fern Toth
Pinedale resident Fern Toth passed away early Tuesday morning June 24, 2008, at the Sublette Center in Pinedale. Memorial Services arepending and a full obituary will run in next week's paper.
See The Archives for past articles.
---
Copyright © 2002-2008 Sublette Examiner
All rights reserved. Reproduction by any means must have permission of the Publisher.
Sublette Examiner, PO Box 1539, Pinedale, WY 82941 Phone 307-367-3203
examiner@wyoming.com